Graduate Programmes
at City Graduate School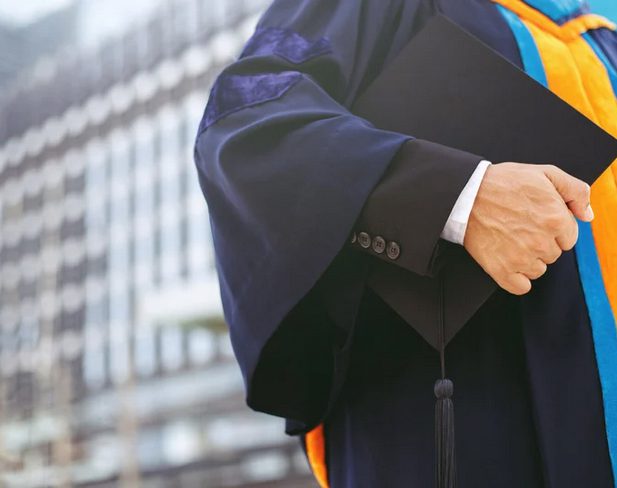 About City Graduate School
Established in 2010, City Graduate School (CGS) is shining as an integral part of City University Malaysia. CGS is a youthful, vigorous and growing school, with an outstanding record of success. CGS brings together post-graduate candidates from all areas, encouraging a multi-disciplinary approach.
City Graduate School (CGS) develops research skills and provides students with the opportunity to conduct in-depth research in their chosen discipline. We have expert lecturers and research professors in many areas who teach our postgraduates programmes and supervise postgraduate research thesis.
As part of our effort to strengthen our programmes, CGS is actively collaborating with various industries and government agencies. The main objective of CGS is to offer programmes that emphasise experiential learning in theory and practice; develop critical and creative thinking skills, leadership and management skills, and lifelong learning to produce holistic and balanced graduates. Industry-driven education curriculum of programmes prepares our graduates to become global citizens and solve the challenges of the modern world.
| Program Name | Faculty | Level | Mode | Credit Hours | Duration | Intake | Scholarship/Aid |
| --- | --- | --- | --- | --- | --- | --- | --- |
| Master of Architecture | Architecture & Built Environment | Masters | Full Time | 63 | 24 months | Jan/Feb, May/June, Sept/Oct | Available |
| Master of Architectural Project Management | Architecture & Built Environment | Masters | Full & Part Time | 40 | 24 months | Jan/Feb, May/June, Sept/Oct | Available |
| Doctor of Philosophy in Built Environment | Architecture & Built Environment | PhD | Full & Part Time | 80 | 36 months | Jan/Feb, May/June, Sept/Oct | Available |
| Master of Business Administration | Business Management | Masters | Full & Part Time | 42 | 12 months | Jan/Feb, May/June, Sept/Oct | Available |
| Master of Science in Business Administration | Business Management | Masters | Full & Part Time | By Research | 24 months | Jan/Feb, May/June, Sept/Oct | Available |
| Master of Business Administration - ODL | Business Management | Masters | ODL | 42 | 12 months | Jan/Feb, May/June, Sept/Oct | Available |
| Master of Accountancy | Business Management | Masters | Full & Part Time | 42 | 12 months | Jan/Feb, May/June, Sept/Oct | Available |
| Doctor of Business Administration | Business Management | PhD | Full & Part Time | 80 | 36 months | Jan/Feb, May/June, Sept/Oct | Available |
| Doctor of Philosophy (Business Administration) | Business Management | PhD | Full & Part Time | 80 | 36 months | Jan/Feb, May/June, Sept/Oct | Available |
| Master of Creative Industries and Communication | Creative Industries | Masters | Full & Part Time | 40 | 12 months | Jan/Feb, May/June, Sept/Oct | Available |
| Doctor of Philosophy in Design | Creative Industries | PhD | Full & Part Time | 80 | 36 months | Jan/Feb, May/June, Sept/Oct | Available |
| Doctor of Philosophy in Performing Arts | Creative Industries | PhD | Full & Part Time | 80 | 36 months | Jan/Feb, May/June, Sept/Oct | Available |
| Master of Education | Education & Liberal Sciences | Masters | Full & Part Time | 40 | 12 months | Jan/Feb, May/June, Sept/Oct | Available |
| Master of Sport Studies | Education & Liberal Sciences | Masters | Full & Part Time | By Research | 36 months | Jan, May, Sept | Available |
| Doctor of Philosophy in Education | Education & Liberal Sciences | PhD | Full & Part Time | 80 | 36 months | Jan/Feb, May/June, Sept/Oct | Available |
| Doctor of Education | Education & Liberal Sciences | PhD | Full & Part Time | 80 | 36 months | Jan, May, Sept | Available |
| Doctor of Philosophy in Sport Studies | Education & Liberal Sciences | PhD | Full & Part Time | 80 | 36 months | Jan, May, Sept | Available |
| Master of Mechanical Engineering | Engineering | Masters | Full & Part Time | 40 | 12 months | Jan/Feb, May/June, Sept/Oct | Available |
| Master of Information Technology | Information Technology | Masters | Full & Part Time | 42 | 16 months | Jan/Feb, May/June, Sept/Oct | Available |
| Doctor of Philosophy in Information Technology | Information Technology | PhD | Full & Part Time | 80 | 36 months | Jan/Feb, May/June, Sept/Oct | Available |