Academic Attache of The Libyan Embassy Sends Postgraduate Students to CityU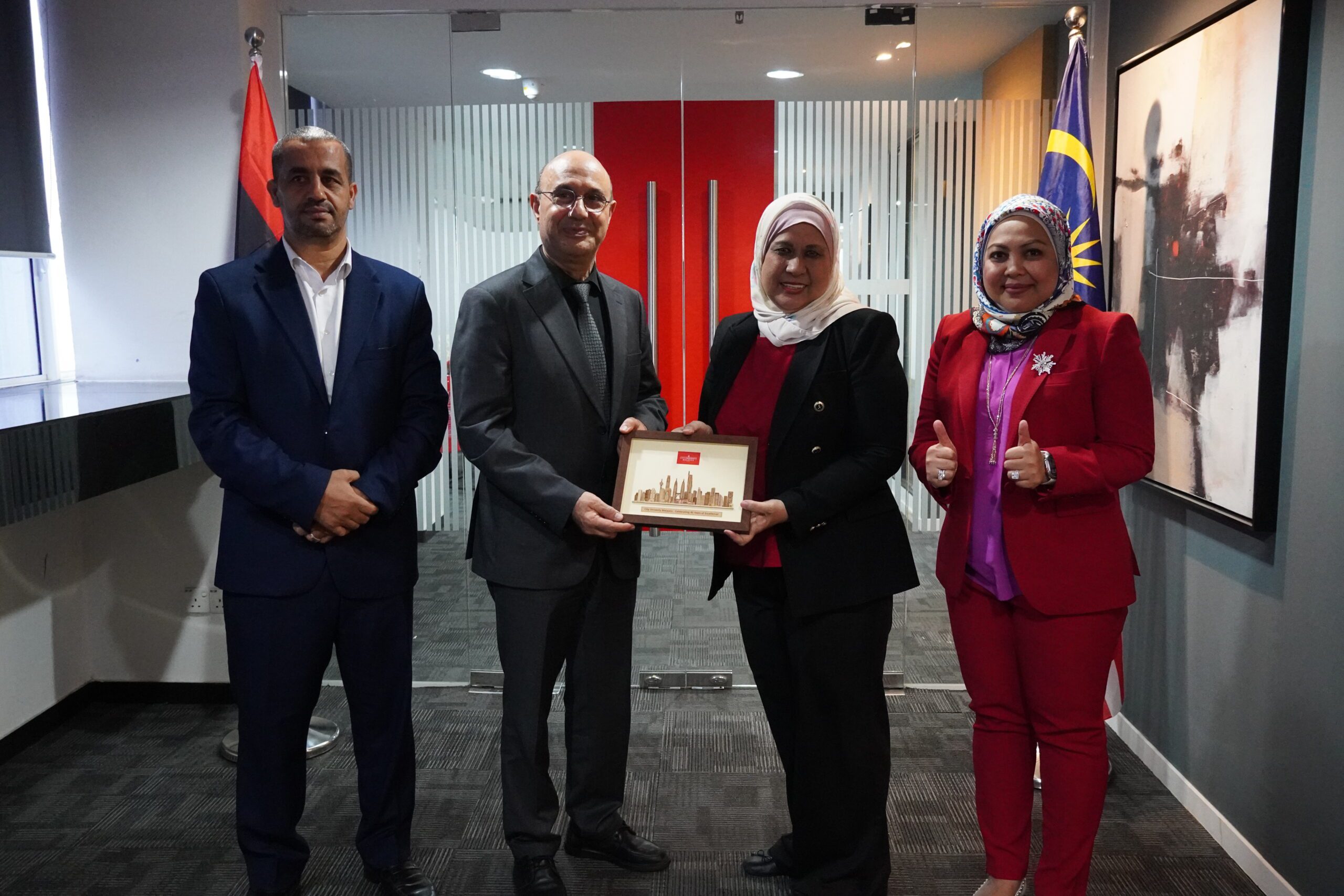 The Academic Office of the Embassy of The State of Libya in Malaysia paid a courtesy visit to City University Malaysia in an effort to establish academic cooperation that will have a positive impact on both institutions.
Leading the Academic Attaché delegation, Dr Aiman Elmahmodi, along with the Advisor of the Academic Attaché, Ms. Norhawaty Mansor, and the Assistant Academic Attache, Dr. Mohamed A.M. Ahssi.
City University Malaysia Vice-Chancellor, Prof. Datuk Dr. Roziah Omar, and Senior Deputy Vice-Chancellor, Dr. Rosnizah Shaari, warmly welcomed the delegation and expressed their utmost appreciation for the initiative to establish this cooperation.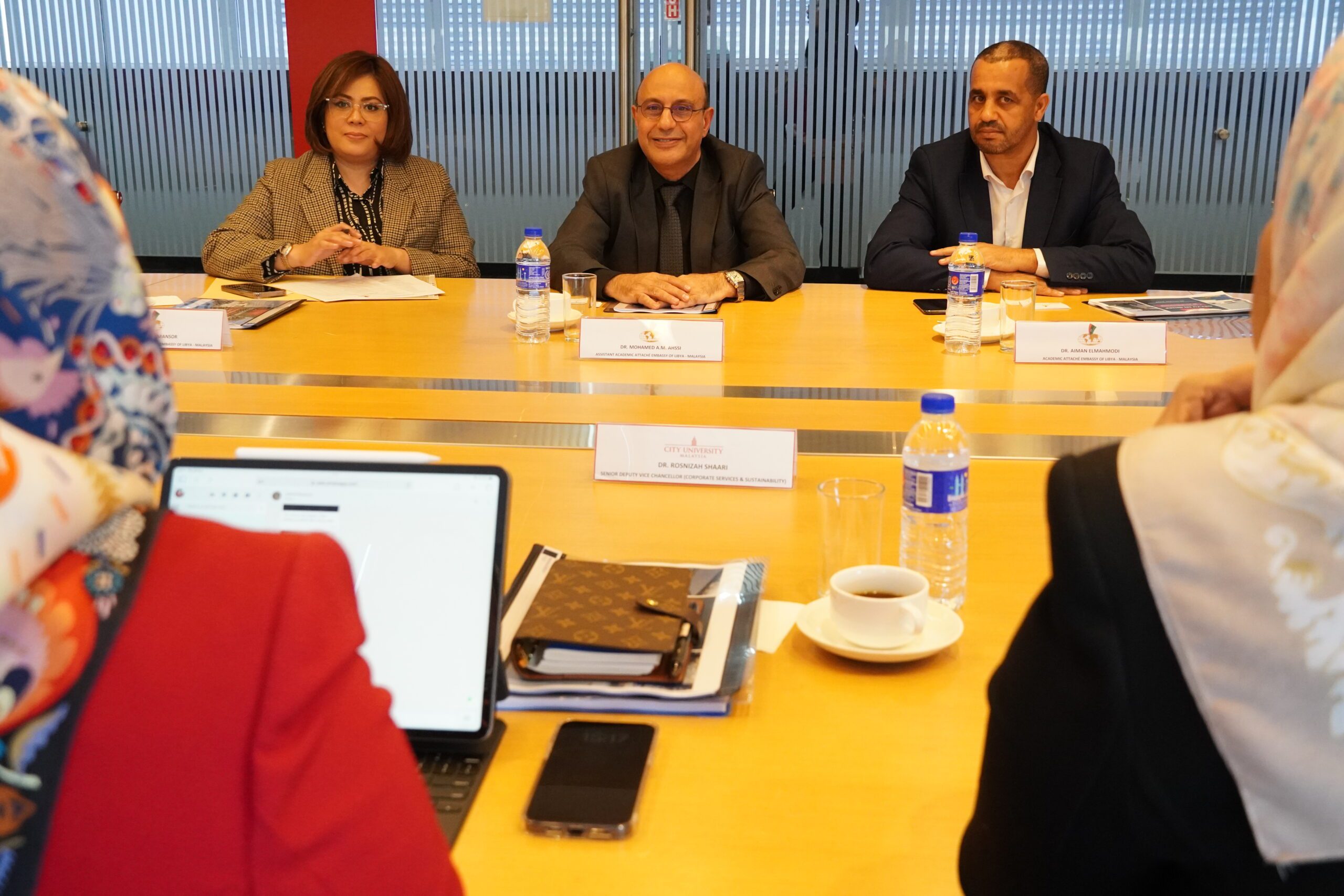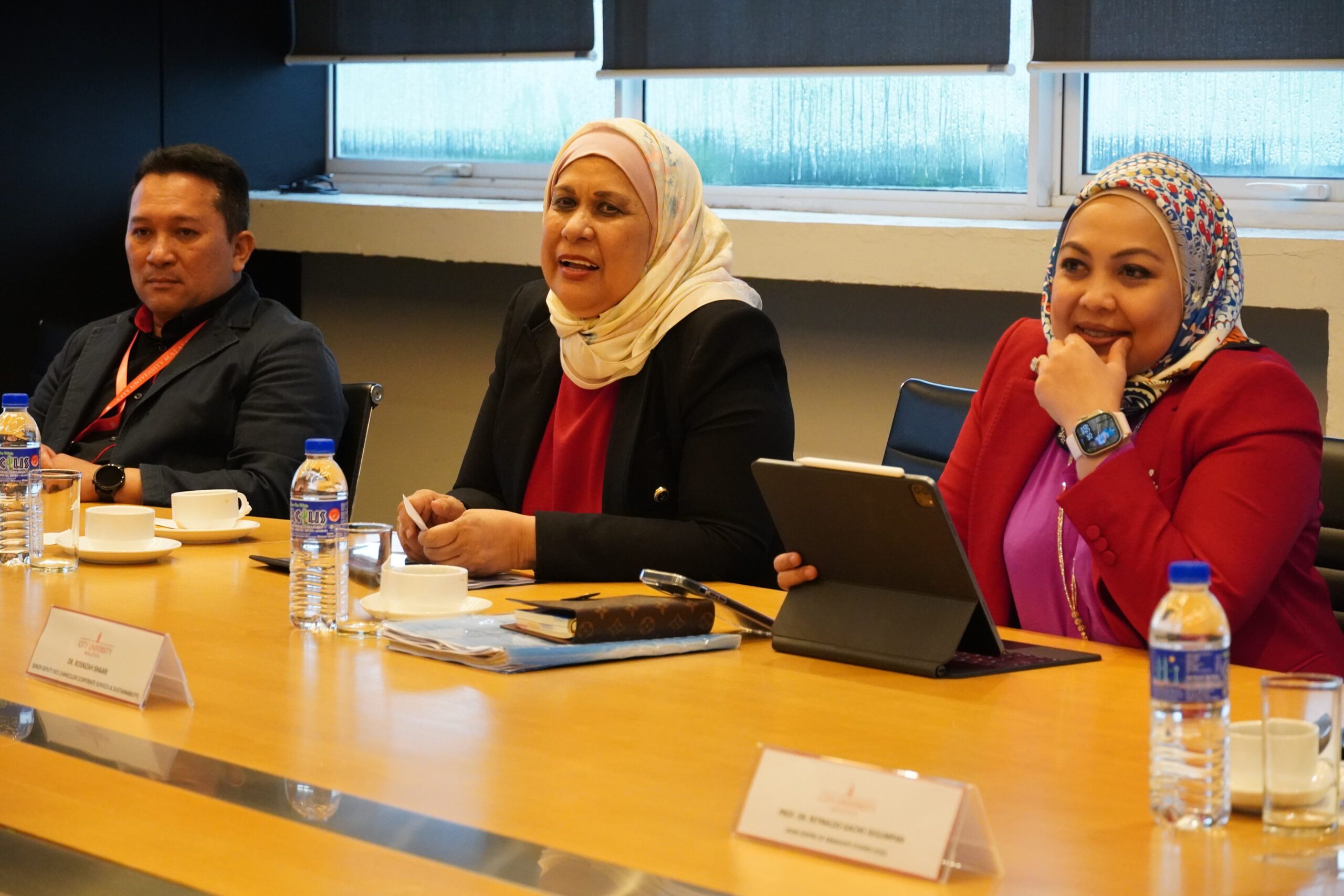 During the meeting, the Libyan Embassy Academic Office expressed their readiness to collaborate with City University Malaysia in sending postgraduate students to pursue their studies at CityU. This collaboration aims to strengthen the relationship between the two institutions for future mutual benefits.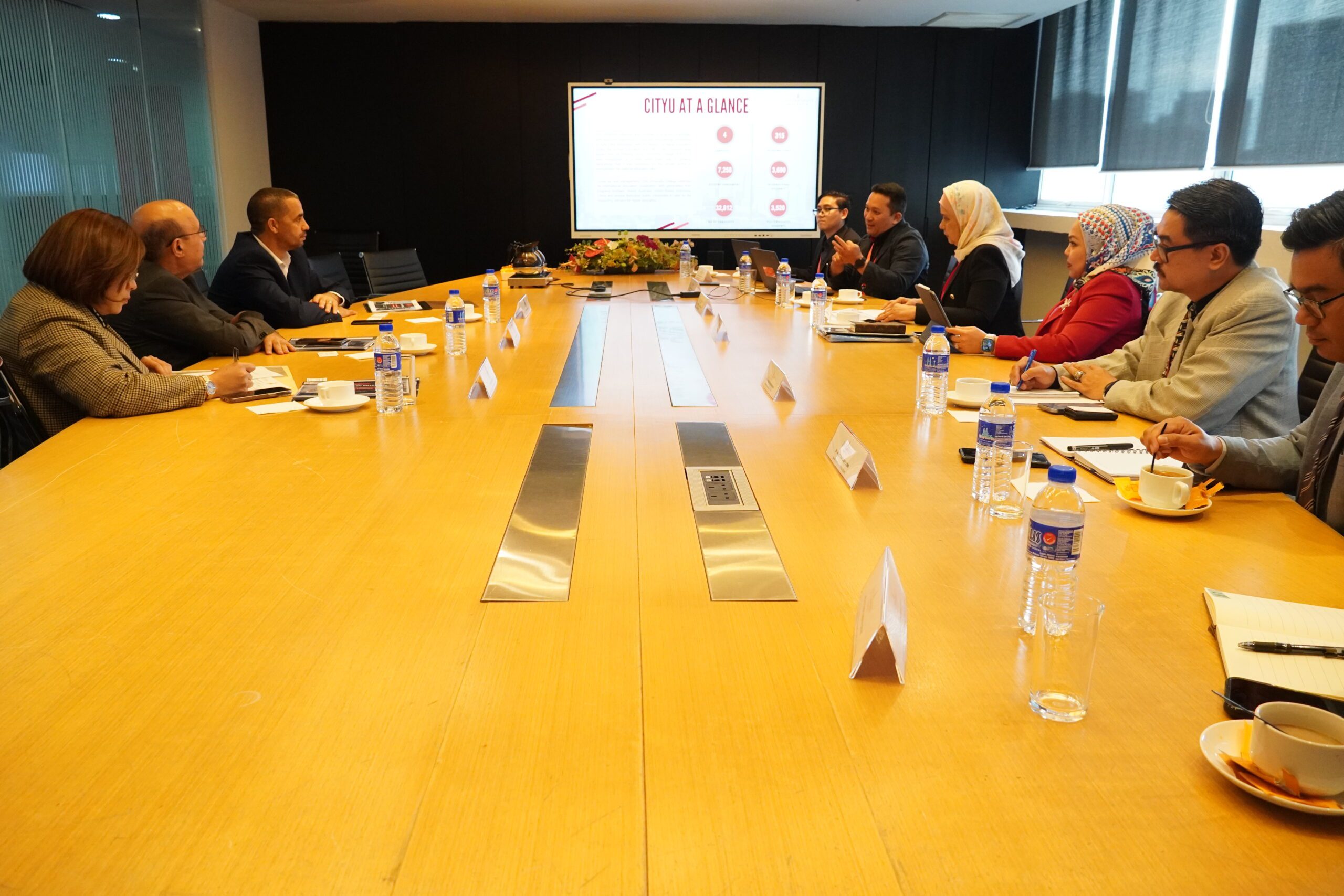 Also present at the event were the General Manager of Business Development, Dr. Syamsul Afizi Muhammad, the Dean of City Graduate School, Prof. Dr. Reynaldo Gacho Segumpan, the Manager of International Student (Registrar Office), Mr. Mohd Syafiq Aiman Johari and the Assistant Manager of Business Development, Mr. Muhammad Zahin Irfan Zulkhairi.
To learn more about the opportunity of obtaining a postgraduate degree from City University Malaysia, please click this link here or please contact us at +6018-2843 633 (Postgraduate Marketing Office) or email to us at postgradstudies@city.edu.my.