Being The Vaccinated Citizen For The Good Of All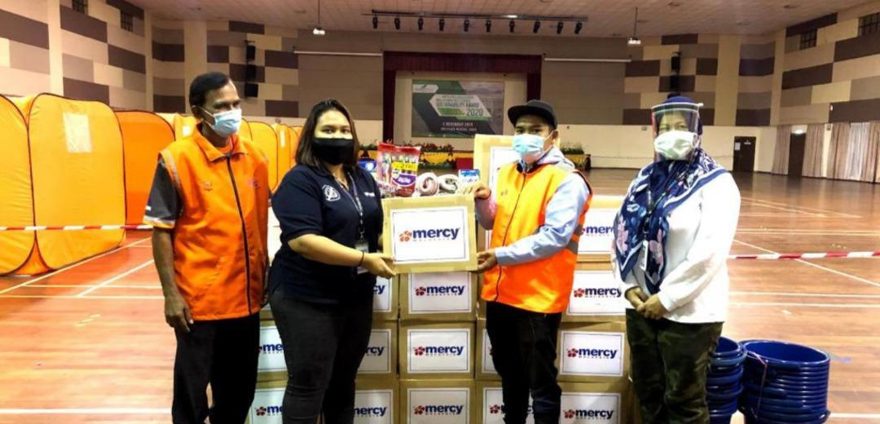 By Aufa Mardhiah
Being a volunteer for the Mercy Malaysia Volunteer Relief Organization is definitely an act to be praised and honoured. Nur Shahidah Muhammad Hapis, 31 from Bachelor of Corporate Communication (Hons) proves that she is one kind soul by volunteering for the relief in March 2020. During this time of the pandemic, her task requires her to be extra protected considering that she is now one of the Malaysian front-liners qualified to be one of the earliest to get the vaccine.
Lead by a great example, she started to follow his father's footsteps in volunteerism, Shahidah made it clear that she genuinely wants to help people and realised the importance of being a vaccinated citizen for the good and well-being of all.
Even though the availability of the Covid-19 vaccine is increasing, there are still people who are still afraid to get the vaccine. Share with us your feelings before receiving the Covid-19 vaccine. It is a fact that vaccine is the only exit door to bring back the whole world into its previous state. This is worsened by the spreading rumours circulated among my peers and mutual on social media especially when I received the news that I am next in line to receive it.
After consideration, I come to realise that vaccine is tremendously crucial during this time of pandemic and my role as an abiding citizen is important to stop the ongoing chain of Covid-19. Additionally, I was also helped by my own father who is among the earliest people to receive the vaccine. Looking at his condition after receiving the vaccine, helped me building up trust in the shot. Set by his example, I held strong to my belief and be a good example of my own self in receiving the vaccine.