'Bubur Lambuk' with City University Malaysia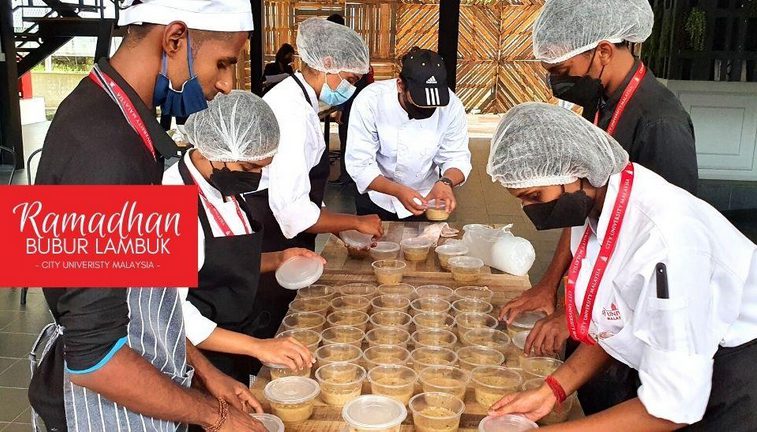 Corporate Social Responsibility (CSR) 
brings value to the community and generates a positive impact. In conjunction of this initiative, 
'CityU Bubur Lambuk' 
was organised by Student Affairs Department, Faculty Of Hospitality & Tourism and with the collaboration of Masjid Tun Abdul Aziz, Petaling Jaya on 21 April 2022.
'Bubur Lambuk', a lightly spiced rice porridge, is a Ramadan tradition. During the fasting month, bubur lambuk is given out free to anyone who wants to take home a tub of it, whatever your circumstances. Giving out food or sharing your food during Ramadan with your neighbours, friends and family is very common practice.
Our community in City University Malaysia from students, staff and lecturers participated in this activity and this delicacy was distributed to public, medical staffs, police officers with no restriction to the religion, free for all. This initiative has given an impact to the students a d encourages them to organise charity events and brings out the leadership skills in them.
Upon distribution of all the tubs, we had a pleasure in joining the community of Masjid Tun Abdul Aziz, Petaling Jaya to break the fast together. 'CityU Bubur Lambuk' was a success and we will continue participating in more charity events in the coming future.