City University Malaysia Shines at AYDA Awards 2022/23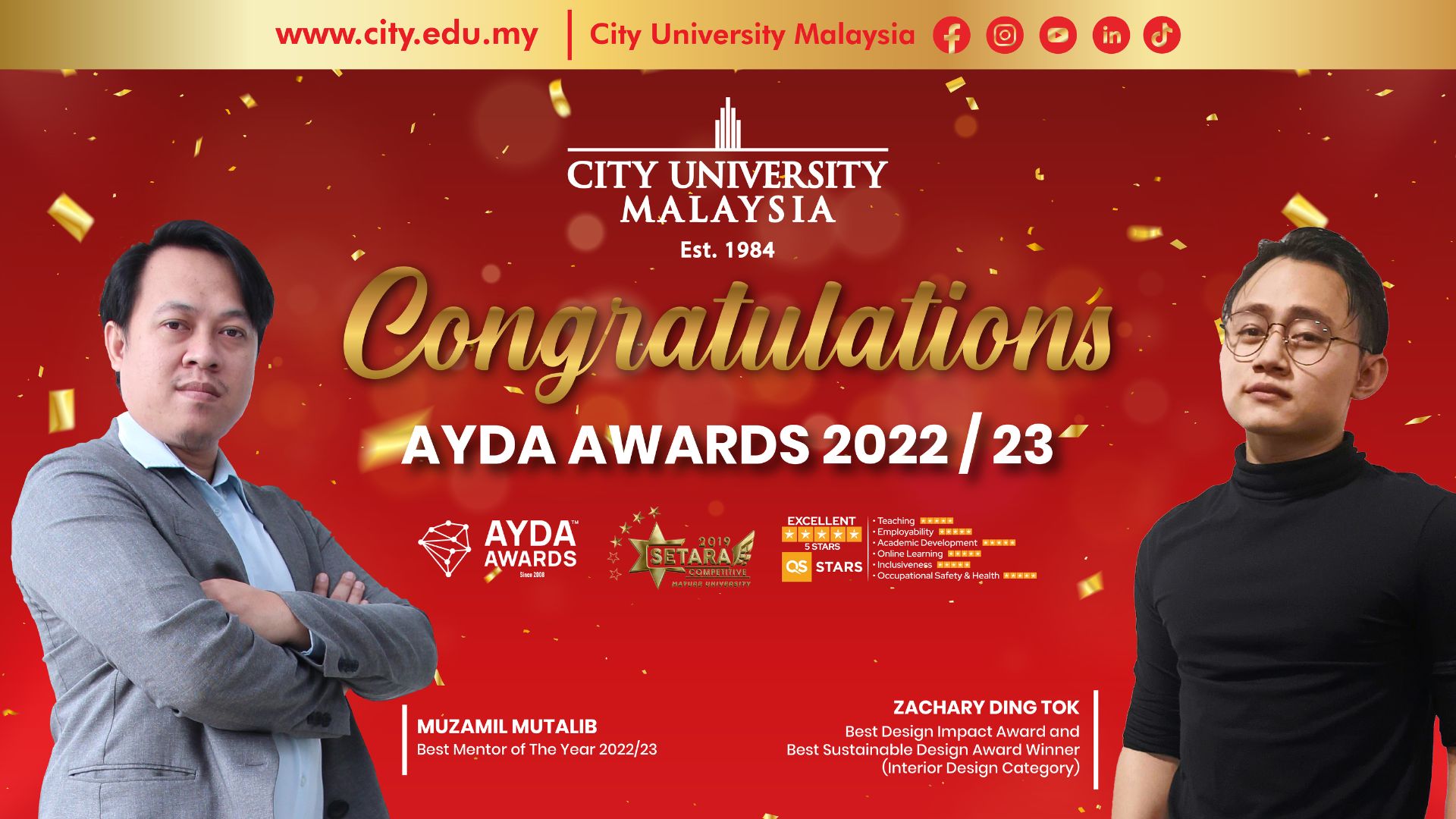 City University Malaysia's Faculty of Architecture and Built Environment (FOABE) has once again etched its name in the annals of success, solidifying its position as the most internationally acclaimed faculty. The momentous occasion took place at the prestigious Asia Young Design Awards (AYDA Awards) 2022/23 held in Ho Chi Minh City, Vietnam last week.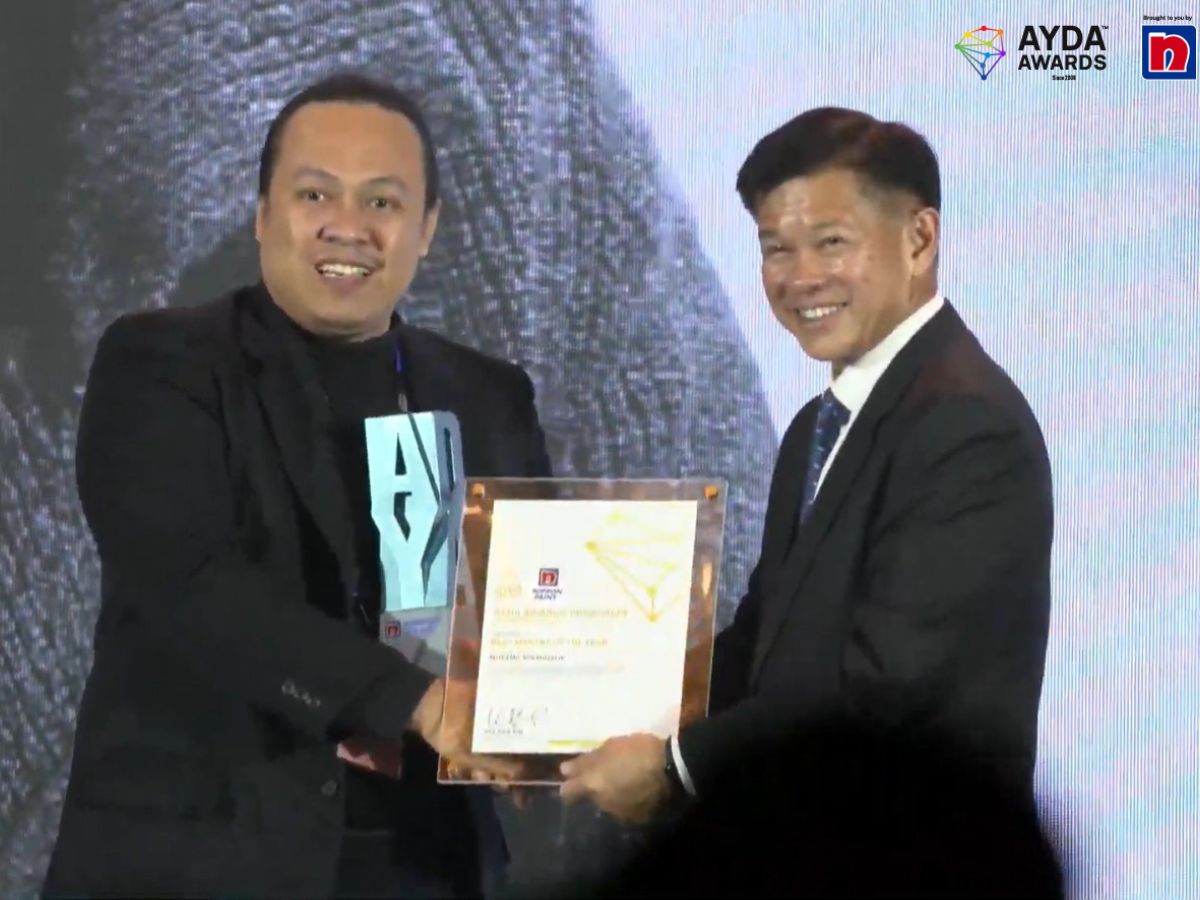 Mr. Muzamil Mutalib, Deputy Dean of FOABE, recognized as the Best Mentor of The Year 2022/23.
The highlight of the event was the distinguished honor bestowed upon Mr. Muzamil Mutalib, the esteemed Deputy Dean of FOABE, as he was conferred with the coveted title of "Best Mentor of The Year 2022/23." This prestigious award not only serves as a testament to his dedication and passion for nurturing future design talents but also reaffirms CityU's commitment to producing exceptional mentors who shape the leaders of tomorrow.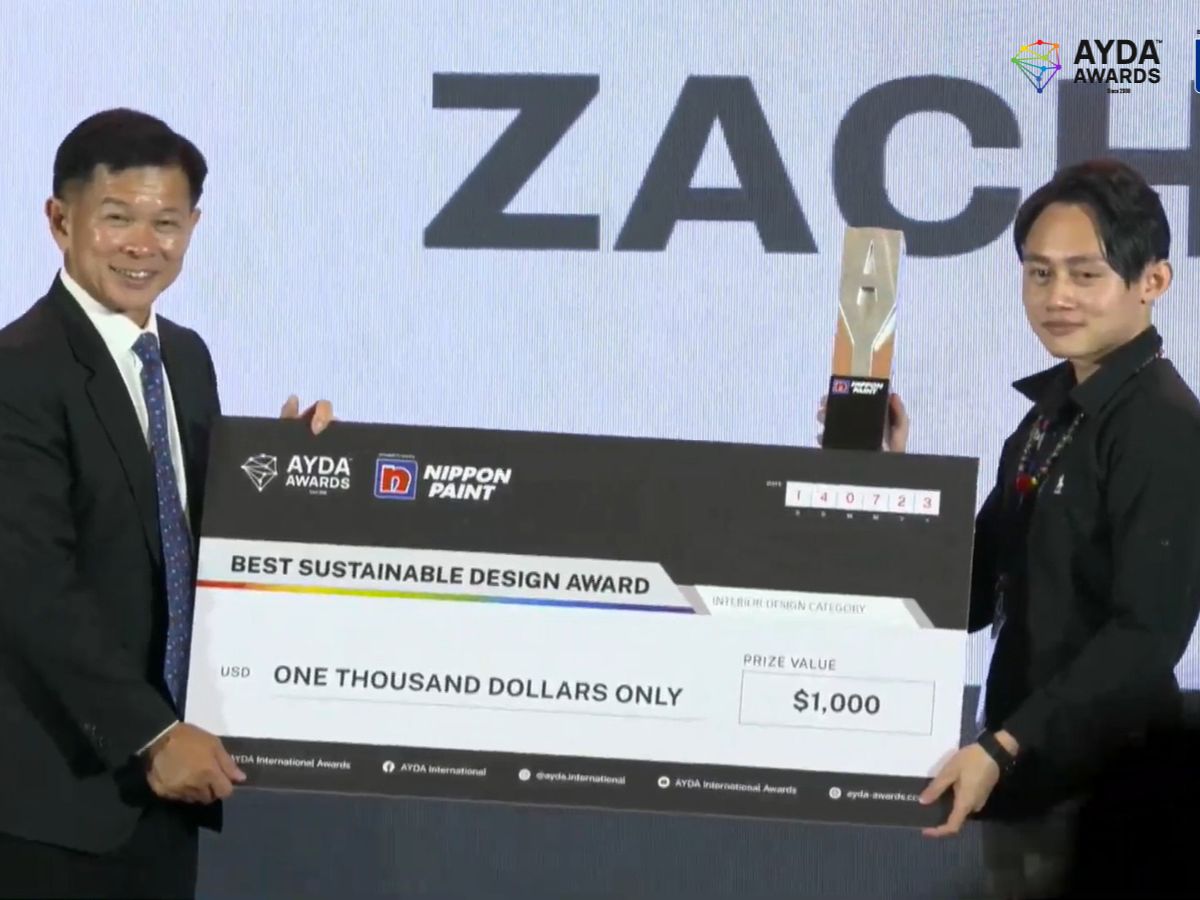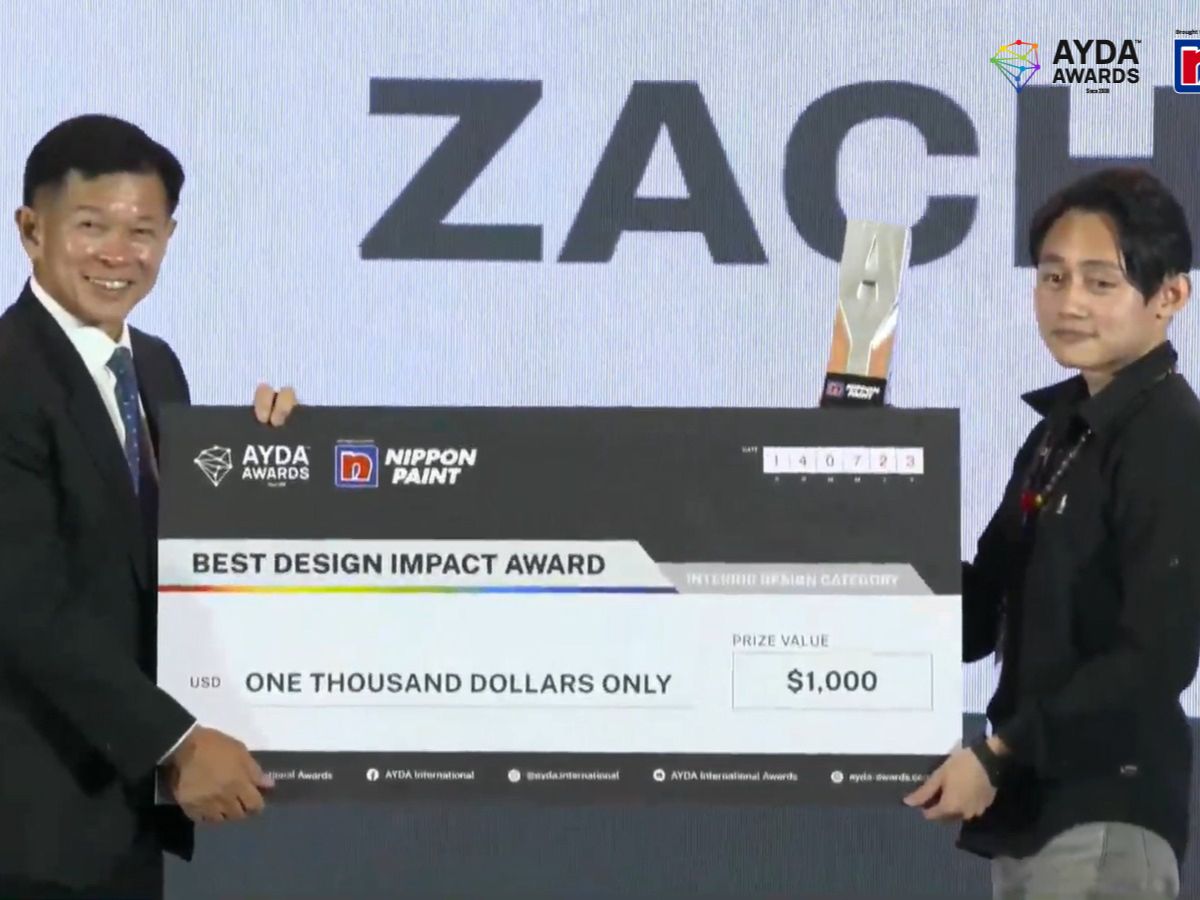 Zachary wins two international awards at AYDA Awards 2022/23
Adding to the already resplendent glory of the university, Zachary Ding Tok, an outstanding final year student, emerged as a beacon of brilliance in the Interior Design Category. His exceptional talent and creative acumen were recognized with not one, but two esteemed awards – the "Best Design Award" and the prestigious "Best Design Impact Award." Zachary's remarkable achievements exemplify the unwavering commitment to excellence fostered at CityU, where students are encouraged to push boundaries and shape the future of design.
The AYDA Awards, an esteemed platform created by Nippon Paint in 2008, serves as an inspiration for architecture and interior design students, motivating them to harness the power of design for creating a better world. This year's theme, 'Converge: Pushing the Reset Button,' took center stage, urging designers to envision innovative solutions for society in the aftermath of the pandemic.
This exceptional success showing at the AYDA Awards 2022/23 not only reaffirms the university's dedication to shaping future design leaders but also highlights its commitment to addressing real-world challenges through creative and impactful design solutions. With yet another resounding victory on the international stage, CityU continues to soar to new heights of excellence, cementing its position as a beacon of achievement within the realm of architecture and design education.
To find out more about the programmes offered by the Faculty of Architecture and Built Environment, please visit the faculty page here.