City U Kaamatan & Gawai Unity Celebration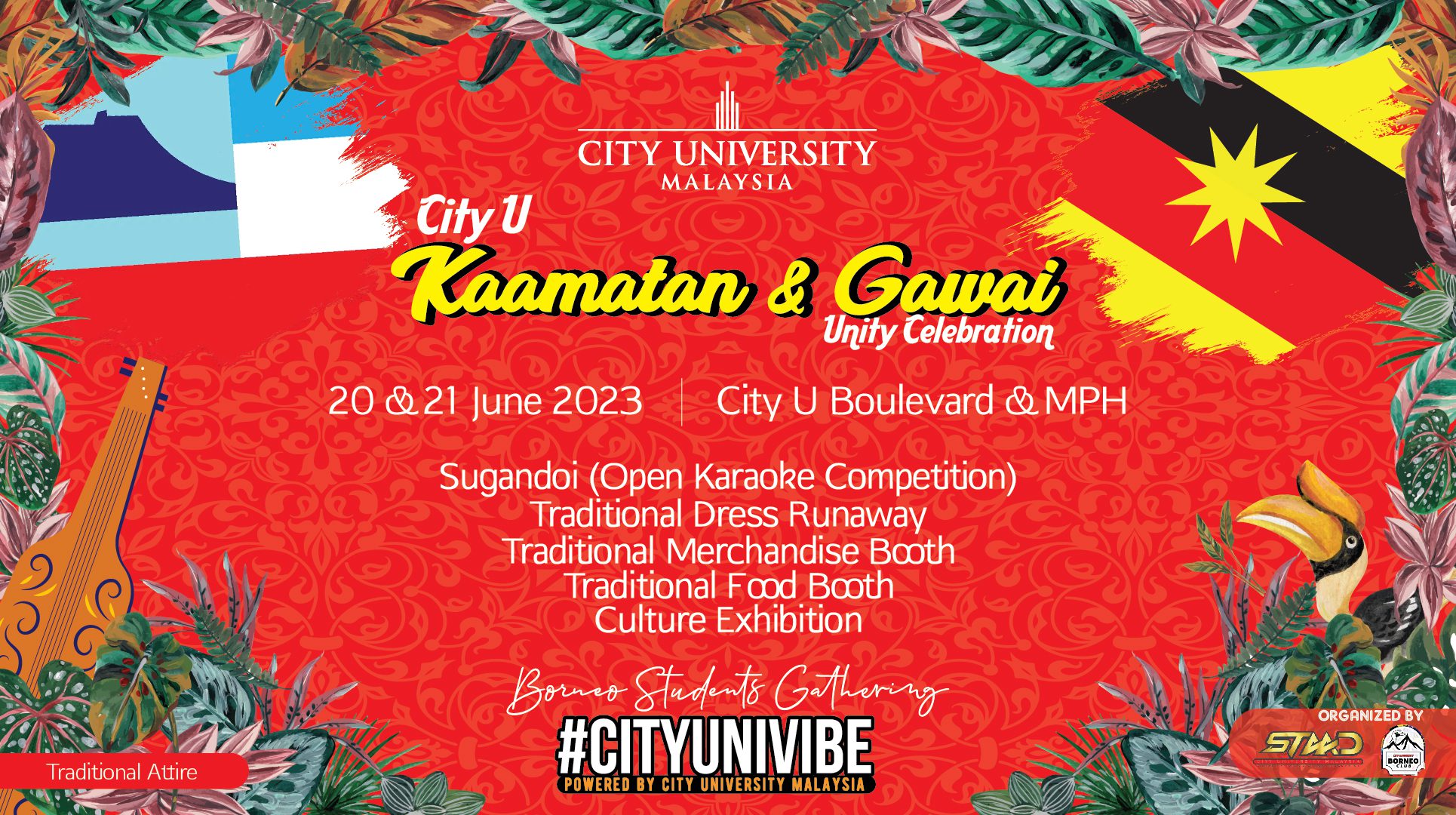 City University recently hosted the City U Kaamatan & Gawai Unity Celebration on the 20th and 21st of June 2023. The event, organized by the Borneo Club, aimed to bring together Sabah and Sarawak students from City University to showcase the vibrant Borneo culture. It was a fantastic opportunity to foster cultural exchange and promote a sense of unity among students.
The event saw active participation from various groups, including SMK Damansara Jaya, Persatuan Mahasiswa Sabah (PERMASA), Borneo Club UNITAR, and Saito College, along with the enthusiastic students of City University Malaysia. The President of the City U Borneo Club, Mohd Ainul Hayat bin Junaidi expressed his appreciation for the contribution by the members of City U Borneo Club and Student Alumni Association Department (STAAD) in making this event a success.
The two-day program was packed with exciting activities and performances. The first day started with the opening of booths and registration for the Sugandoi (Open karaoke) and Traditional Dress Runway Competition. Students arrived eagerly, ready to immerse themselves in the festivities. Throughout the day, there were captivating Sugandoi competitions, a cultural exhibition, and a lucky draw session.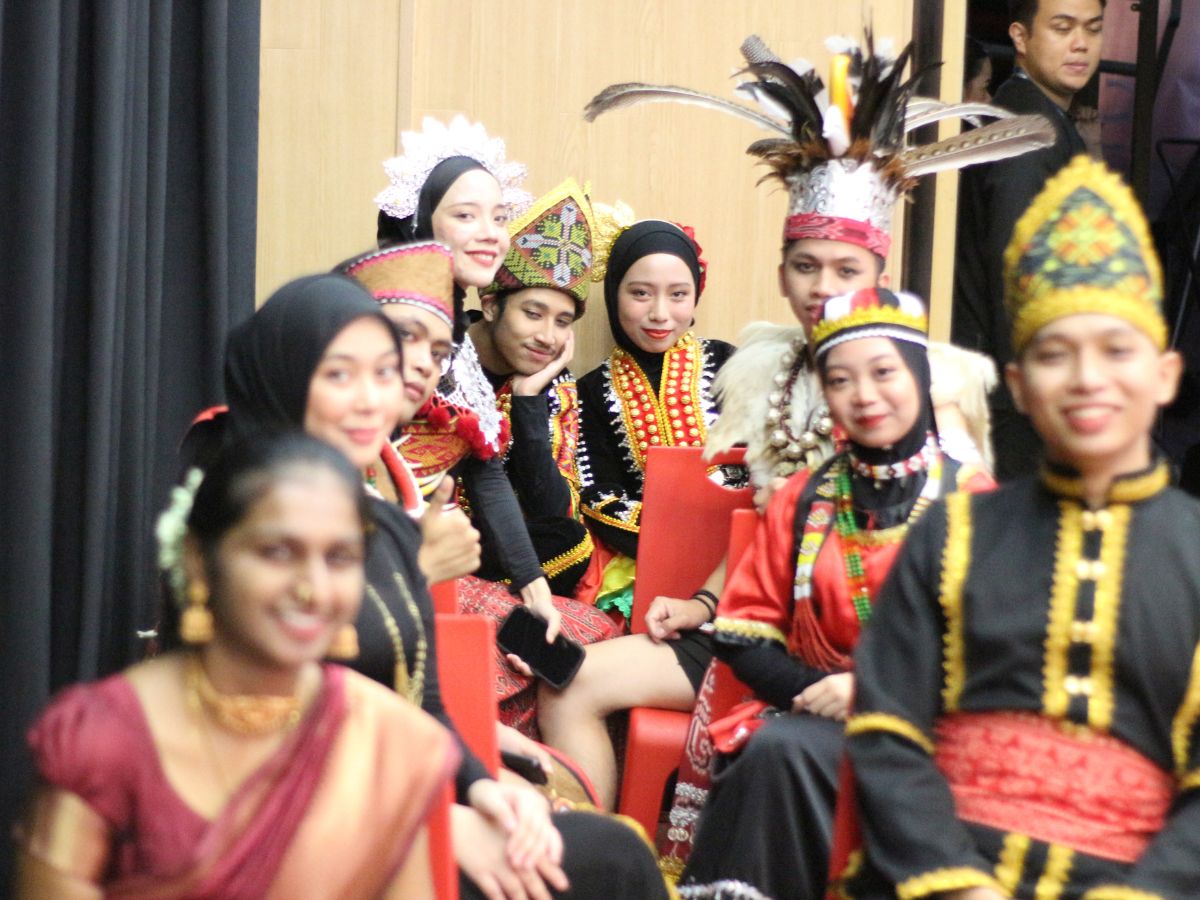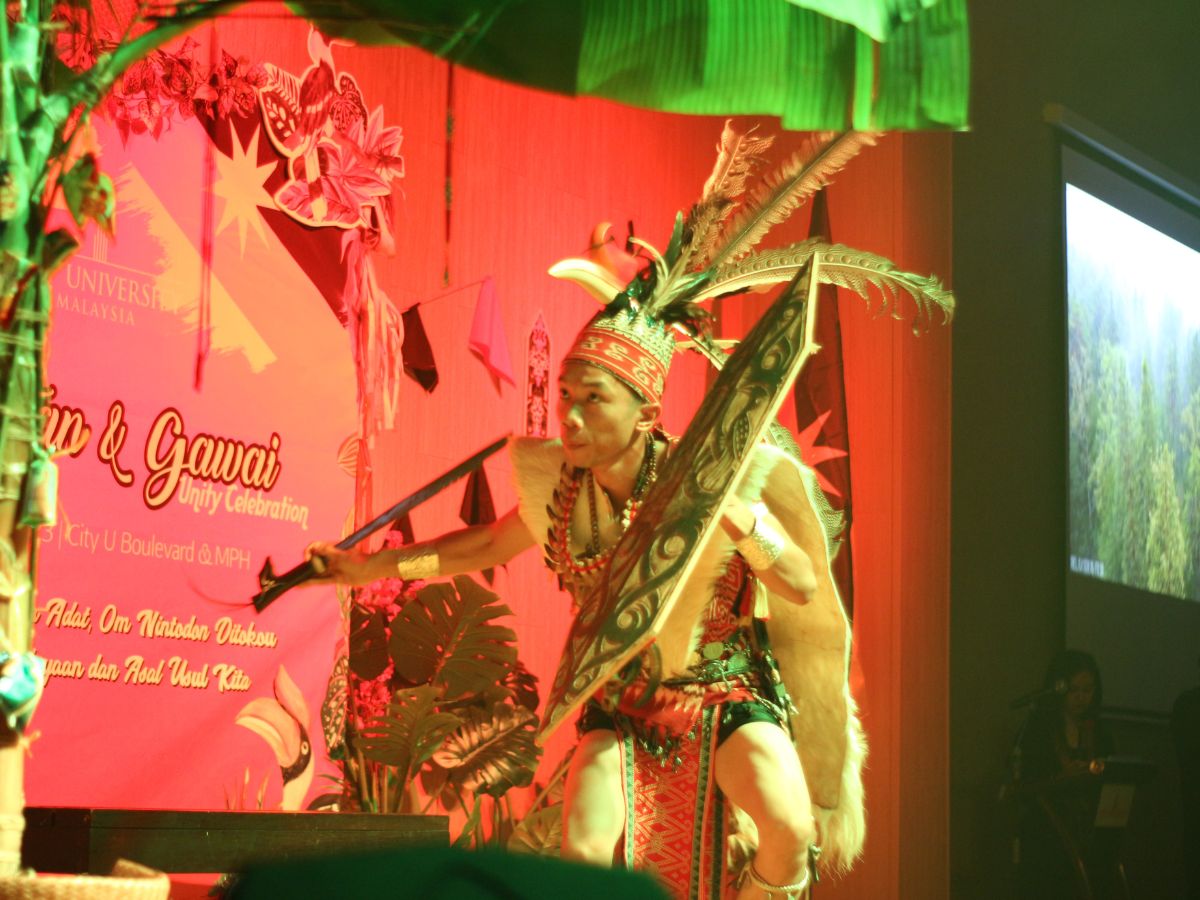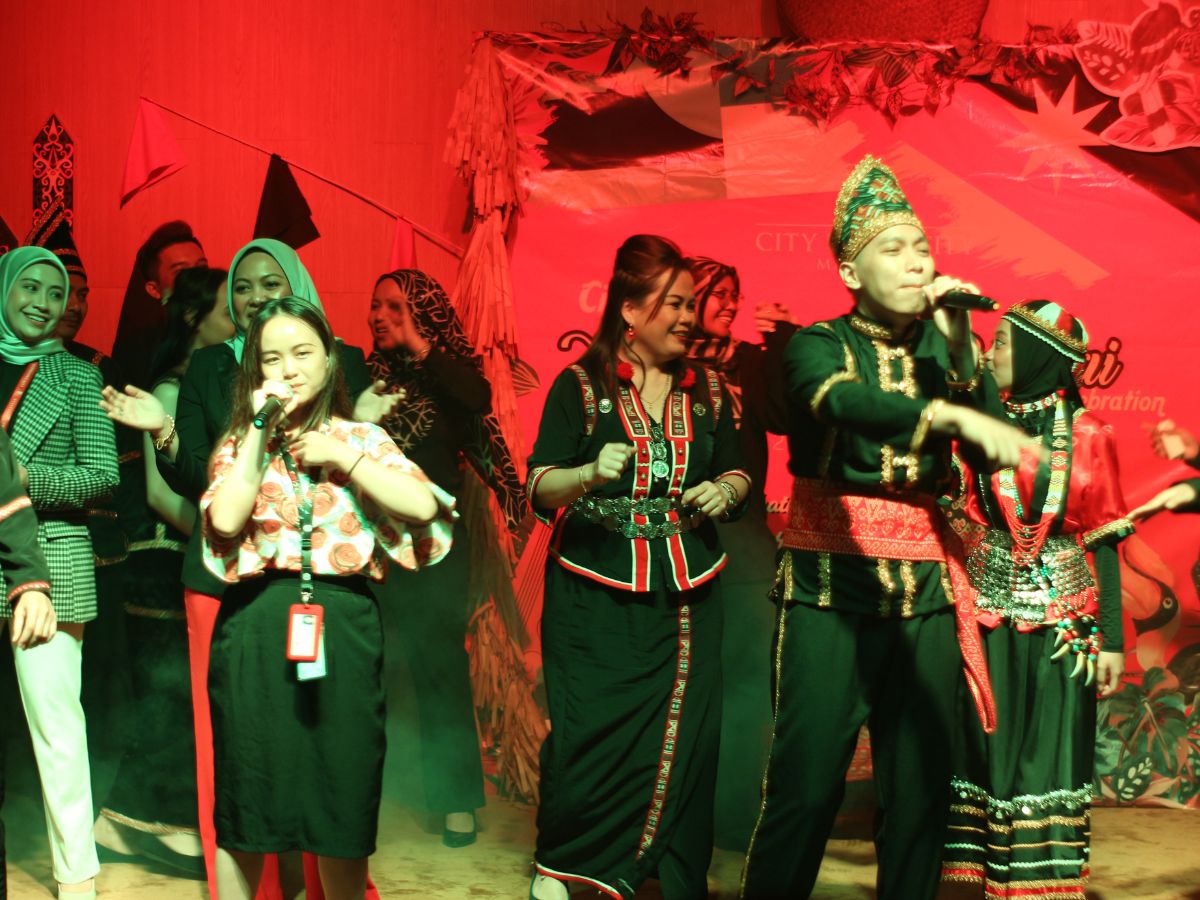 On the second day, the event began with the continuation of booth preparations and registration for the Traditional Dress Runway Competition. The morning also featured a valuable Career Pathway Talk, providing students with insights into different professional opportunities. The highlight of the day was the Launching Ceremony of the Kaamatan & Gawai Unity Celebration, attended by esteemed guests, including Datin Rohaidah Shaari, City University Malaysia Founder and Managing Director and Dr. Rosnizah Bt Shaari, City University Malaysia Deputy Vice Chancellor, Corporate Services and Sustainability & Registrar. The ceremony commenced with a grand opening gimmick featuring traditional dances from Sarawak and Sabah.
The event also showcased the talent of City University students through mesmerizing dance performances by the City U Talent Club. The Magunatip, Tandak Kamek, and Sinduan Sinangod dances left the audience in admiration. The Traditional Dress Runway Competition and Sugandoi winners were recognized and awarded during the event.
Overall, the City U Kaamatan & Gawai Unity Celebration was a resounding success, fostering cultural exchange, unity, and a sense of belonging among the Borneo students at City University Malaysia. The event's vibrant activities, engaging performances, and the participation of guests made it a memorable experience for everyone involved. With its resounding success, it is hoped that this celebration becomes an annual tradition, further strengthening the bonds of unity and cultural appreciation within the City U community.