Congratulations to our award-winning Faculty of Creative Industries (FOCI) for INDES2023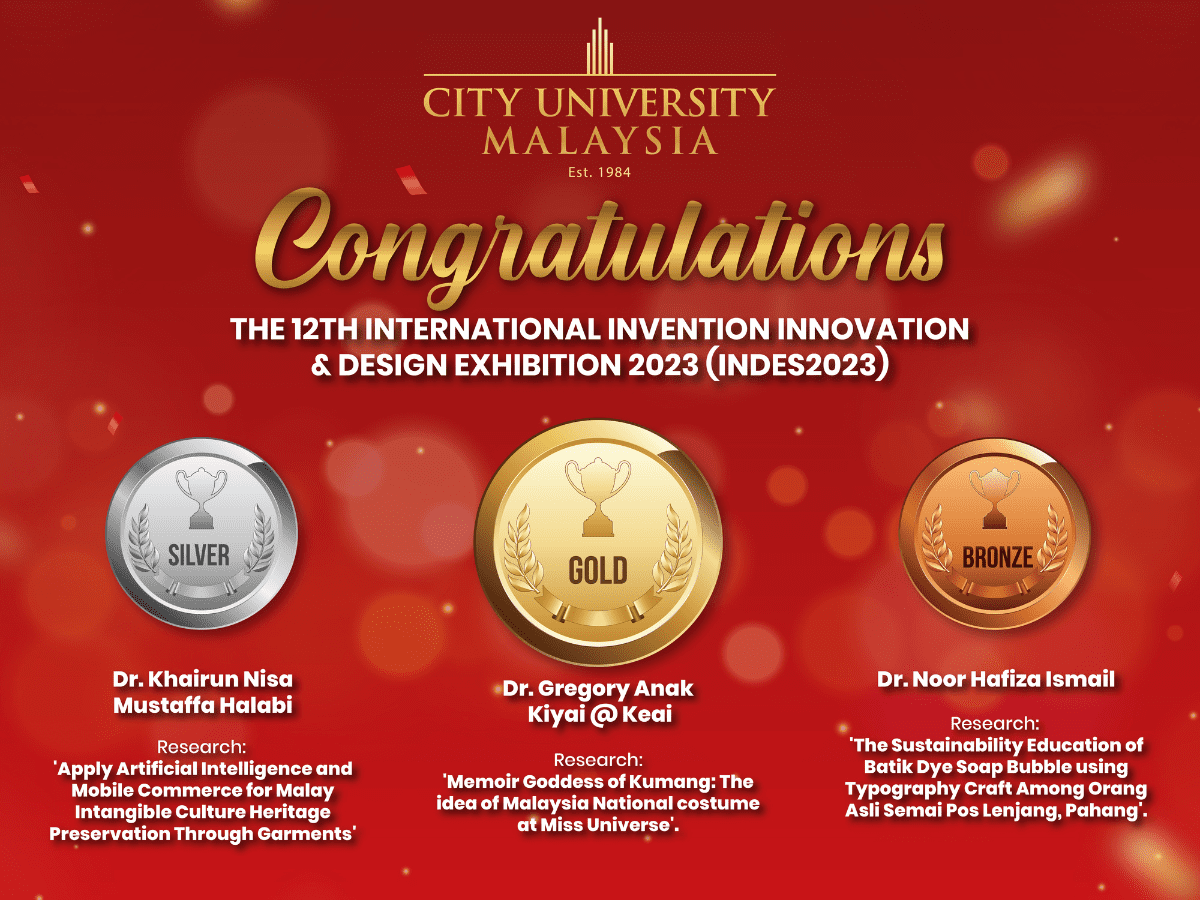 City University Malaysia continues to excel and make its mark in the field of innovation and research, as evidenced by the recent achievements of its faculty members in the prestigious INDES2023 competition. The university's Faculty of Creative Industries (FOCI) proudly represented City University Malaysia in the competition, showcasing their outstanding research projects.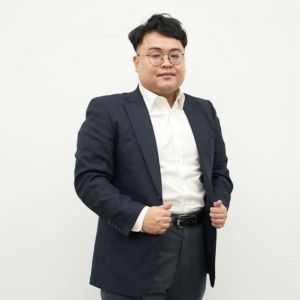 Dr. Gregory Anak Kiyai @ Keai led a team that received a well-deserved GOLD award for their research project titled 'Memoir Goddess of Kumang: The idea of Malaysia National costume at Miss Universe.' This recognition highlights the team's innovative approach to Malaysia's national costume and its significance in the international arena.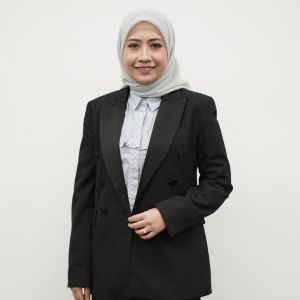 Dr. Khairun Nisa Mustaffa Halabi, garnered a SILVER award for her research project titled 'Apply Artificial Intelligence and Mobile Commerce for Malay Intangible Cultural Heritage Preservation Through Garments.' This achievement highlights the integration of cutting-edge technologies with traditional cultural preservation efforts.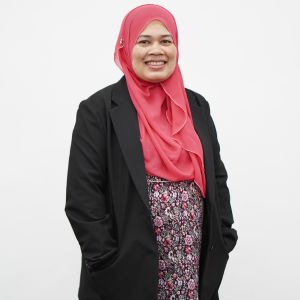 Dr. Noor Hafiza Ismail, earned a BRONZE award for her research project titled 'The Sustainability Education of Batik Dye Soap Bubble using Typography Craft Among Orang Asli Semai Pos Lenjang, Pahang.' This recognition underscores the team's commitment to sustainability and the preservation of indigenous cultural heritage. 
These remarkable achievements not only showcase the talent and dedication of the faculty members but also reflect City University Malaysia's commitment to promoting excellence in research and innovation. The university continues to foster an environment that nurtures creativity, critical thinking, and groundbreaking discoveries. 
City University Malaysia takes great pride in its faculty's accomplishments and their contributions to advancing knowledge and solving real-world challenges. These awards serve as a testament to the university's commitment to academic excellence and its mission to produce skilled professionals who can make a positive impact in their respective fields. 
Congratulations to the faculty members and their teams for their well-deserved recognition. City University Malaysia will continue to support and encourage its faculty and students in their pursuit of excellence, making a significant impact on society through research, innovation, and creative endeavors.
To find out more about the programmes offered by the Faculty of Creative Industries, please visit the faculty page here