Emergence of Digitization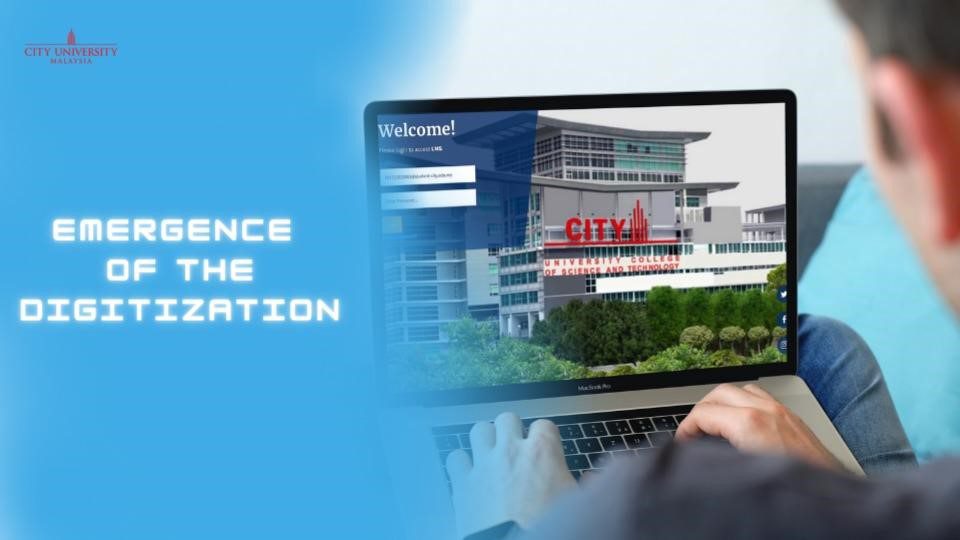 COVID-19 Pandemic caused a sudden shift away from the physical to online classroom in many parts of the globe. Some education institutions wonder whether the adoption of online learning will continue to persist post-pandemic, and how such a shift would impact the education market. Meanwhile, City University responded to a new normal by developing its own digital learning platform – Learning Management System (LMS).
"To be honest I have not spent much time on campus due to COVID-19 pandemic", says Muneer Abdulhameed Albanna from Yemen. "I only studied one semester on-campus and after that the classes were digitized. LMS classes are good and we understand our lectures very well. Whenever students need something, the lecturers will always be there to assist and explain. Lecturers keep the students engaged during the class with discussions, practical tasks and occasional jokes and we enjoy joining the classes online". Esra is a second year student, pursuing Bachelor of Communication (Hons) in Mass Communication.
 There are a total of 8 niche faculties with dedicated experienced teaching staff at City University. LMS helps the academicians and students of City University to adopt and practice new education technologies in a convenient and interactive way. The university conducts pre-university programmes, graduate and postgraduate degrees as in Master, DBA, PhD via Learning Management System (LMS) from 2020, allowing students to continue their studies during pandemic from anywhere.
"Using LMS for studies is very comfortable. The system helps keep students updated about the assignment due dates, quizzes and also activities. The time difference between my home country Egypt and Malaysia is 6 hours. Some classes will be ongoing after midnight. In situations like that, I will use the recording option in LMS. The next morning, I will watch the class recording to take notes and details about the assignment. With the help of LMS, now I can join my classes and focus my academics from anywhere, anytime", says Saleh Mahmoud Ashour, first year student from Egypt in Bachelor of Computer Science.
Even though the change from physical to online classes was unplanned and rapid, City University managed to respond to the challenges and improve student wellfare. The determination in helping students to achieve their academic goals and convergence to transformation is what made City University take the initiative for digitization. Now, City University offers its students accessible, convenient and real time learning insight through the Learning Management System (LMS).
Stay tuned for more #Hello!CityUInternational news on our website and social media channels to learn more about international students in City University Malaysia.
To become part of City University Malaysia multicultural student community, connect with the International Marketing Office at imo@city.edu.my