MOU Signing City University Malaysia and UM Specialist Centre (UMSC)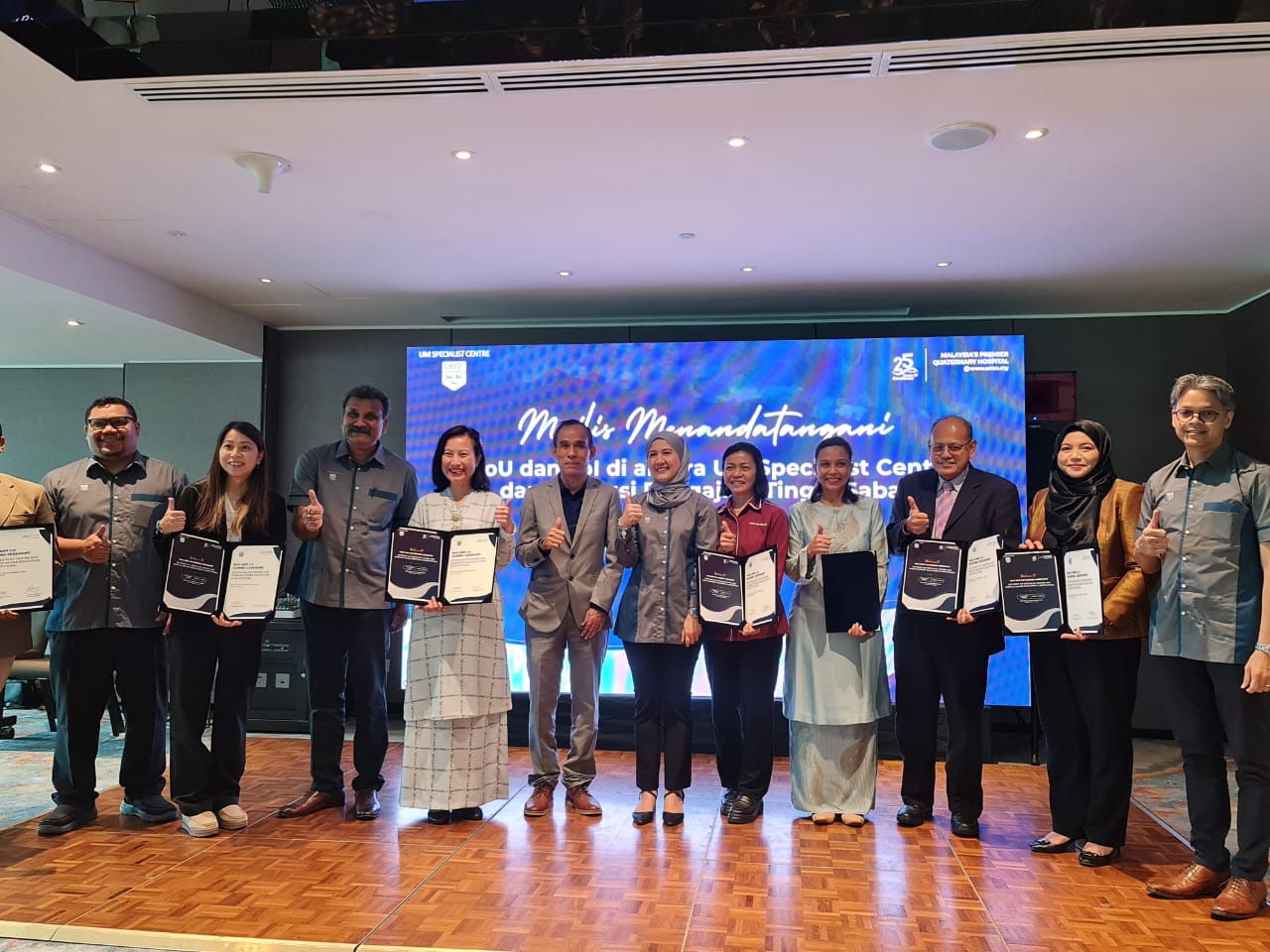 Norazlin Abd Jalil, Director of Local Marketing, City University Malaysia (second from right) with a line of representatives who signed the MoUs from public and private HEIs at a ceremony held in Kota Kinabalu
City University Malaysia has recently signed a significant Memorandum of Understanding (MoU) with UM Specialist Centre (UMSC), marking a momentous collaboration between the two institutions. The collaboration focuses on enhancing the quality of nursing education and producing high-caliber nurses who excel in their roles and provide exceptional patient care. The scholarship program aims to attract the best and brightest nursing talents to City University Malaysia, ensuring a strong pool of healthcare professionals for the future.
Furthermore, the collaboration emphasizes practical and work placements at UMSC for nursing graduates, providing them with invaluable training and experience. This opportunity will enable graduates to enhance their skills and prepare them for a successful career in the healthcare industry. The partnership also seeks to establish a platform that connects nursing students and alumni with UMSC for employment purposes, further strengthening the ties between City University Malaysia and the private healthcare sector.
This MoU signing signifies City University Malaysia's commitment to nurturing and developing healthcare professionals who can provide paramount healthcare services to patients. The collaboration with UM Specialist Centre opens doors for students to access world-class training and mentorship from renowned consultants and professors, ensuring they receive a comprehensive education that meets international standards.
Through this collaboration, City University Malaysia reinforces its position as a strong institution in healthcare education, offering students the opportunity to receive financial assistance, practical training, and future employment prospects. The partnership with UM Specialist Centre is a significant milestone for City University Malaysia in highlighting its commitment to producing highly skilled healthcare professionals who will contribute to the betterment of the healthcare industry in Malaysia.