MOU Signing City University Malaysia with Mandarin Oriental DOHA (MODOH) and The Ruma Hotel & Residences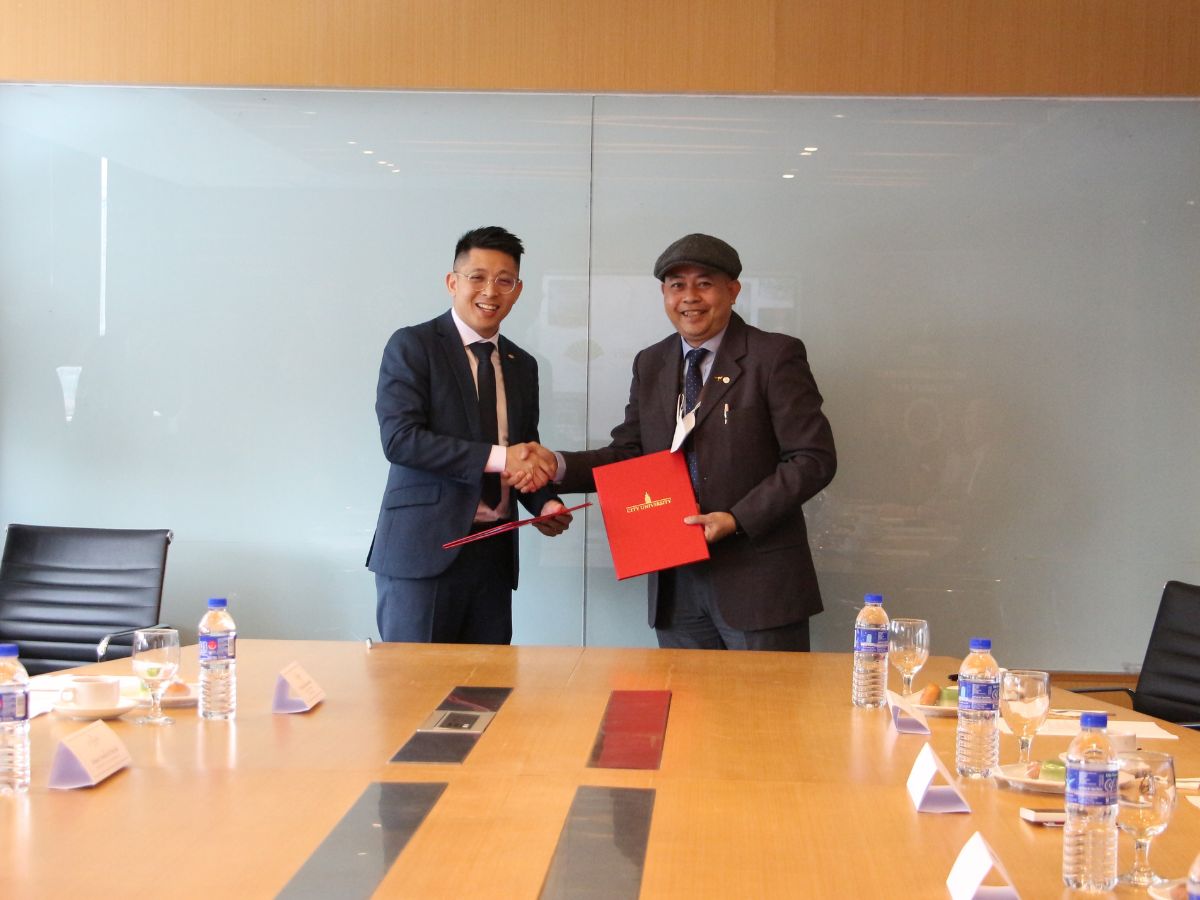 Encik Hairul Hisham bin Bujang, City University Malaysia Deputy Dean, FOHAT (right), with Mr. Brian Chin, Mandarin Oriental Doha Human Resources Manager
The representatives from The RuMa Hotel & Residences and the City University Malaysia Faculty of Hospitality & Tourism
We are delighted to announce the success of City University Malaysia's recent MOU signing organized by the Faculty of Hospitality & Tourism (FOHAT). Held on June 26, 2023, this event marked the establishment of valuable collaborations with two esteemed institutions: Mandarin Oriental Doha (MODOH) and The RuMa Hotel & Residences in Kuala Lumpur. 
Dr. Rosnizah Shaari, DVC Corporate Services & Sustainability, Registrar, in her opening address, emphasizes the strategic importance of these partnerships for City University Malaysia. 
The highlight of the ceremony was the signing of MOUs between City U and MODOH, represented by Mr. Brian Chin, Human Resources Manager, and between City U and The RuMa, represented by Mr. Daniyal Ng, Hotel Manager, and Mr. Mohamad Shaukhi Hashim, Director of Human Resources. These agreements offer remarkable opportunities for City U students, including coveted overseas internships and potential career advancements within these esteemed hospitality brands. 
Mandarin Oriental Doha, renowned for its exquisite design and fusion of contemporary elegance with Qatari heritage, offers our students great international learning experiences. Selected students will embark on practically cost-free internships, encompassing enticing benefits such as complimentary uniforms, laundry services, accommodation, visa expenses, and even flights. 
The RuMa Hotel & Residences, nestled in the heart of Kuala Lumpur's thriving Golden Triangle, provides a platform for our students to cultivate their careers within a prestigious five-star international brand. With an impressive recognition as one of Malaysia's top restaurants, The RuMa offers a nurturing environment where students can enhance their skills and flourish. 
City University Malaysia takes pride in these partnerships, which will enrich the educational journey of our students and unlock various opportunities within the hospitality industry. We anticipate witnessing the growth and success of our students as they partake on these pathways. Stay tuned for further updates and forthcoming collaborations as City U continues to cultivate exceptional talent and provide a remarkable platform for our students to shine in the global corporate landscape!
To find out more about the programmes offered by the Faculty of Hospitality & Tourism, please visit the faculty page here