Pawana D'Tari Club Shines at the FESCO 2023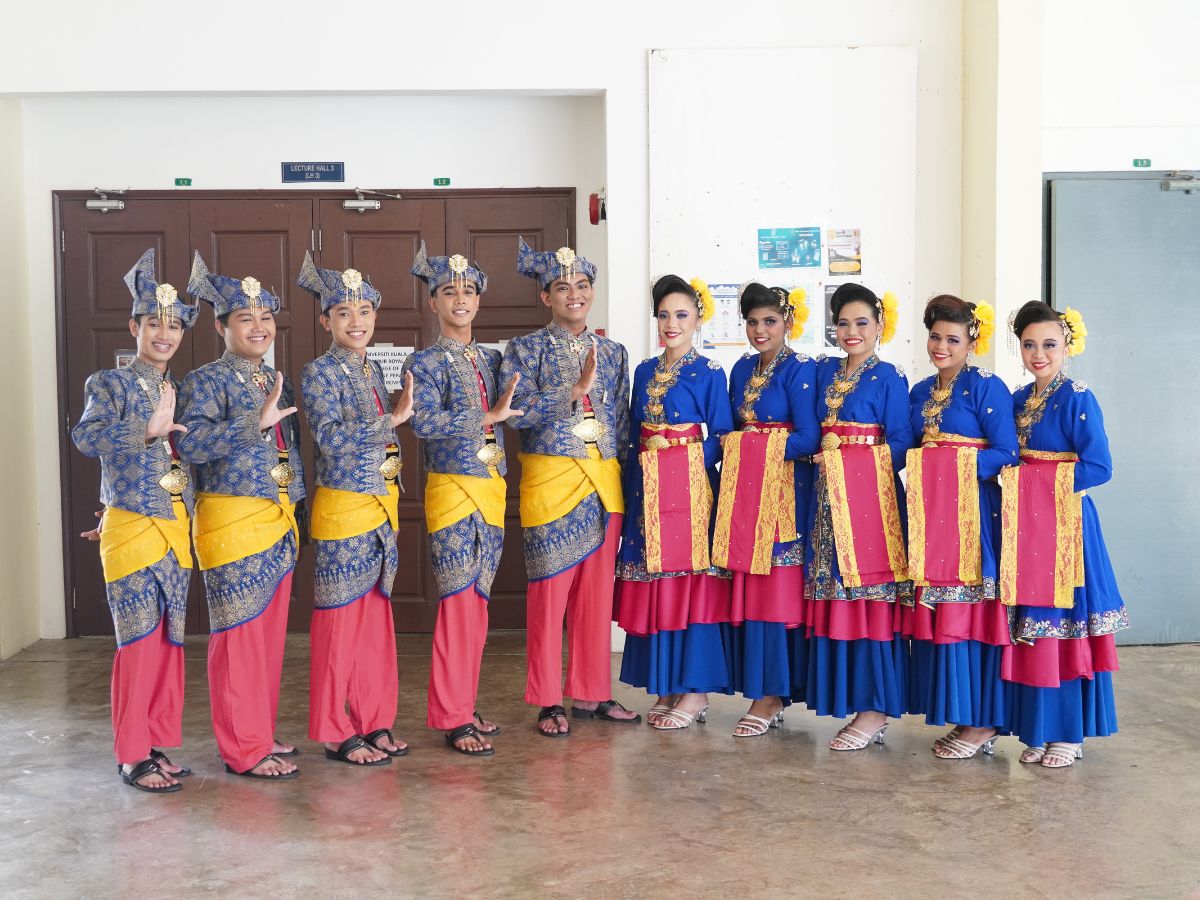 The vibrant cultural spirit of traditional dance came alive as City University Malaysia's Pawana D'Tari club sent a team of ten talented students to compete in the esteemed Festival of Colors of the World (FESCO) 2023 held at Universiti Teknologi Petronas (UTP) in Perak. The annual event, known for its celebration of global dance traditions, witnessed Pawana D'Tari club's remarkable performance, earning them a well-deserved spot among the top five groups.
FESCO 2023 has become a much-awaited annual event, where diverse cultures converge to share the beauty of traditional dance. Universiti Teknologi Petronas (UTP) plays host to this vibrant festival, attracting participants from various universities who proudly showcase their cultural heritage through the art of dance.
Participating in FESCO proved to be a transformative journey for the students of Pawana D'Tari. Through rigorous training and rehearsals, they delved deep into the essence of traditional dance, gaining valuable experience and knowledge. The competition provided them with a unique opportunity to connect with their cultural heritage, leaving them with a profound sense of pride and appreciation for their roots.
The success of Pawana D'Tari's performance could not have been possible without the unwavering guidance and support of their dedicated advisors, Miss Puteri Nuraqidah, and Mr. Adam Zachary. Their mentorship played a pivotal role in shaping the group's journey to FESCO. Moreover, credit goes to all the students who wholeheartedly contributed to the preparation, demonstrating their passion and commitment to the club's success.
Special accolades are reserved for the club's exceptional choreographers, Mr. Khairil and Mr. Azlan. Hailing from Johor and possessing years of experience in traditional dance, their artistic brilliance was evident in the mesmerising choreography of "Inang Kendong" and "Zapin Balapan." Their dedication to preserving the authenticity of these dance forms while infusing innovative elements added a unique charm to the performance.
As the Pawana D'Tari club continues to flourish, they inspire others to embrace and cherish their own cultural roots, weaving the vibrant threads of tradition into the tapestry of the world's diverse dance forms.
To find out more about the programmes offered at City University Malaysia, please visit the faculty page here.