The Master Mind of Information Technology – Dr S B Goyal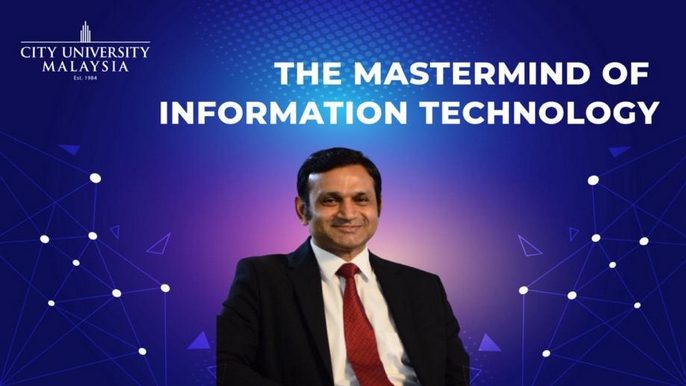 By: Richerd Daniel
We are living in the 21st century and now everything is about technology. It's seen in every aspect of modern life. In today's society, information is paramount and information technology (IT) influences all kinds of human activity. The demand for professionals in the corresponding field has grown rapidly in the last decade. Thus, City University Malaysia is one of the higher education providers in the country determined to produce high-quality IT graduates, who cope with the new IT skills and knowledge needed, according to current demand. Prof. Dr. S B Goyal is one of the university lecturers, who has been a major support in the process. He is an accomplished professional, backed with a successful teaching and Industrial experience.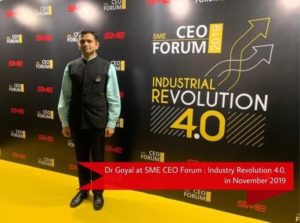 "The IT field continues to shift and grow to meet the needs of an evolving modern era. Almost every aspect of today's world involves information technology, from the economy to business to our day-to-day lives. Hence, the future of information technology lies in the educated professionals who develop and implement it." – shared Dr. Goyal, the Director of Information Technology at City University Malaysia, about the broad and ever-changing field, Information technology.
Dr. Goyal completed PhD in Computer Science & Engineering from one of the top 25 Universities in India in 2012. Having served in various institutions in different academic and administrative positions, he now has 20 years' of experience in teaching and guiding students from various countries. His notable accomplishments throughout the career are numerous. Along with that, he was also the first person to introduce IR 4.0 including Blockchain technology in the academic curriculum in Malaysian Universities. Working at City University for nearly 5 years now,  Dr. Goyal holds an impeccable record of delivering various lectures & seminars to the students.
He received 7 patent rights for his own science innovation, won couple of international awards related to Information Technology, to mention a few – Best Paper Presenter Award by Computer Society of India, Best Institute of Electrical and Electronics Engineers (IEEE) Branch Counsellor Award, Indian Overseas Best Dean of the Year Award by International Academic and Research. It can be confidently said that Dr. Goyal is a pride of City University! As a professor who is serving as a reviewer and guest editors in many Journals published by Inderscience, IGI Global, Springer, he is training his students to up-skill their knowledge according to the current Informational Technology changes and needs.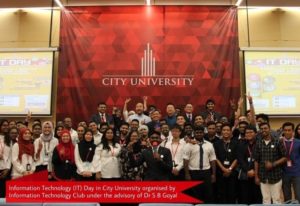 Aymen Anwar Abdelbaki is a student of Professor Dr. Goyal from the State of Eritrea, who is currently pursuing PhD in Information Technology. He shared: " Dr. S B Goyal is my mentor. He is guiding me through my research since 2020. His knowledge on Industry Revolution Technologies such as Big data, Blockchain, Cloud Computing, Artificial Intelligence and Machine Learning have been a major support for my entire research. He has guided and still guides many more students just like me, on their academic goals. In short, he is one of the most benevolent and experienced lecturers I have ever seen". Dr. Goyal is a professor who is so much loved by the students of City University.
To the future students, Dr. Goyal advises: "Take the initiative to begin your study, remain focused, and ensure that you achieve your objective. Study really hard and stay up with all of the stuff they will provide you with. Find a classmate who can assist you in studying so that you can all get through it together. Focus on upcoming trends and technologies. It is necessary to attend one paid or free online training every semester. Most importantly, no matter what, continue your study, don't allow anything to stand in your way."
City University Malaysia offers 6 programs under the Faculty of Information Technology. With the help of experienced and professional lecturers like Dr S B Goyal, the university is moving towards a goal to provide high-quality undergraduate and graduate education to the students with the objective of preparing them for prolific careers. With the Bureau of Labor Statistics (BLS) projecting that computer and IT occupations will grow by 11% from 2019 to 2029, it is never a bad idea to enrol in the Information Technology Program.
Stay tuned for more #Hello!CityUInternational news on our website and social media channels to learn more about international lecturers in City University Malaysia.
To become part of City University Malaysia multicultural student community, connect with the International Marketing Office at imo@city.edu.my