The Students Excellence Awards: Celebrating The Champions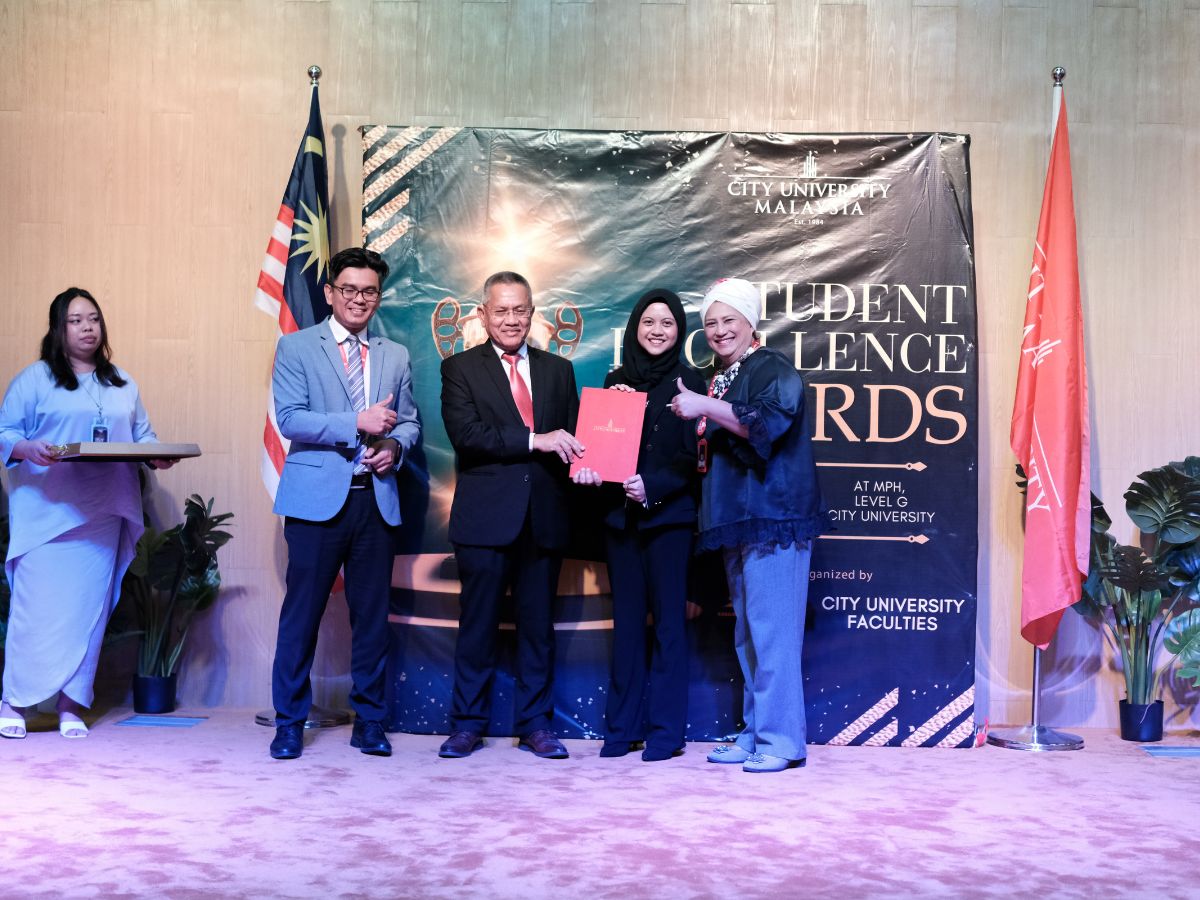 Student receiving Student Excellence Award from Acting Vice Chancellor, Prof. Dr. Mustaffa Halabi
The pursuit of academic excellence is not merely a goal; it is a cherished celebration of the institution's brightest stars. The crowning jewel of this celebration is the esteemed Students Excellence Awards, an inspirational event that shines a spotlight on the exceptional achievements of students from all faculties. With the distinguished presence of City University's esteemed Acting Vice Chancellor, Prof. Dr. Mustaffa Halabi, this ceremony becomes an unforgettable occasion that motivates and inspires both recipients and their peers.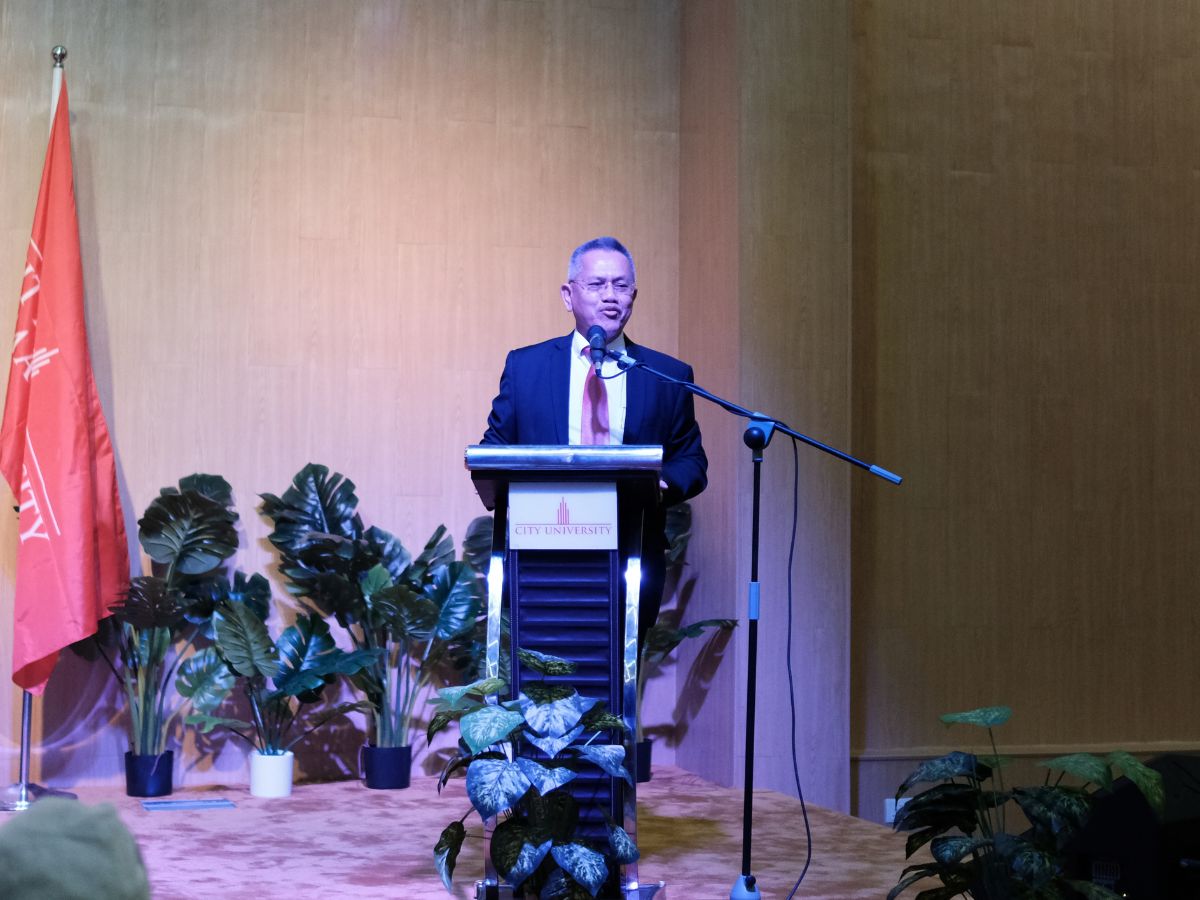 Acting Vice Chancellor, Prof. Dr. Mustaffa Halabi delivering keynote speech.
The Students Excellence Awards truly encapsulate the essence of City University Malaysia's dedication to holistic education. Recipients from various faculties are acknowledged for their brilliance in academics, leadership, research, community service, and other noteworthy contributions. This inclusivity ensures that every deserving student, regardless of their field of study, receives recognition for their hard work and dedication.
More than just a celebration of achievements, the Students Excellence Awards serve as a wellspring of inspiration for future leaders. As the recipients take the stage to share their journeys of challenges, triumphs, and growth, they become beacons of inspiration for their peers. Their stories of perseverance and determination encourage others to believe in their potential and strive for greatness in their academic pursuits and beyond.
Through this event, City University Malaysia fosters a culture of excellence and encourages students to aim higher, push boundaries, and positively impact society. 
As the tradition endures, the Students Excellence Awards will remain a cherished occasion, fostering a culture of excellence for generations to come.
At City University Malaysia, excellence is not just a destination; it is a journey of dedication, perseverance, and growth. The Students Excellence Awards serve as a testament to this ethos, honoring those who embody the spirit of academic brilliance and community impact. As the university community gathers to celebrate these exceptional students, the pursuit of excellence becomes not just an aspiration, but a way of life.
To find out more about the programmes offered at City University Malaysia, please visit the faculty page here.