Faculty of Hospitality & Tourism
Bachelor in Hospitality Management (Hons)
(R/811/6/0232) (MQA/FA 4569) 11/2026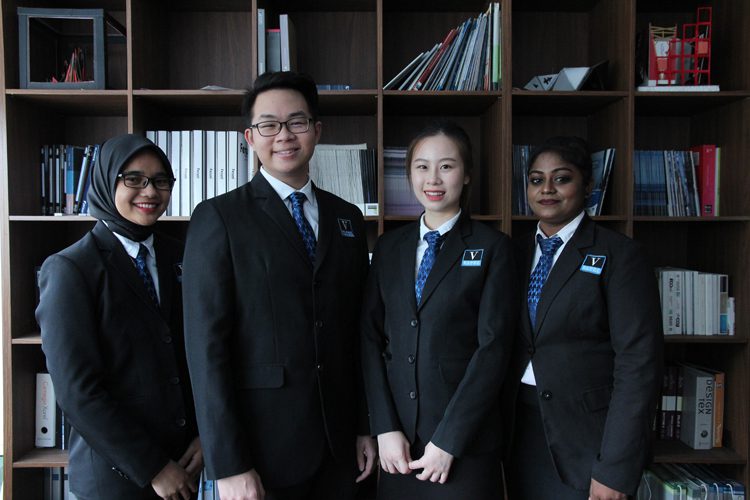 Programme Description
This programme offers the opportunity to directly link the theoretical knowledge to the practical aspects of a field of study via the project-based learning mode. Under the supervision of experienced academicians and working in teams, the students will be required to explore, investigate and formulate realistic new hospitality products for a selected tourism site.
Contact us to find out more about the programme and the scholarships offered.
Mode: Full & Part Time
Duration: 36 months
Credit Hours: 120
Scholarships Available
Intake: Jan/Feb, May/June, Sept/Oct
Course in Petaling Jaya
Subjects offered*
Introduction to Hospitality & Tourism Industry
Beverage Studies
Hygiene and Sanitation
Basic Cookery
F&B Management
Front Office Management
Culinary Appreciation
Professional Development Planning in Hospitality
English for Employment
*(not limited to)
i) Matriculation/Foundation – minimum CGPA of 2.0 in relevant fields as recognized by the MOHE or or equivalent
ii) DVM / DKM / DLKM – passed in relevant fields and undergo a screening and bridging program.
iii) Diploma – minimum CGPA of 2.0 in relevant fields and or equivalent
iv) A-Levels – Grade D in two subject or or equivalent
v) UEC – minimum of 5 B's
vi) STPM – Grade C (GPA 2.0) in two subject or or equivalent
vii) STAM – minimum grade of Jayyid.
viii) 12 years of schooling – passed the exit qualification in the country of origin.
For International Students
IELTS 4.0 or equivalent