Faculty of Creative Industries
Bachelor of Graphic Design (Hons)
(R2/213/6/0079) (MQA/FA 2000) 07/2029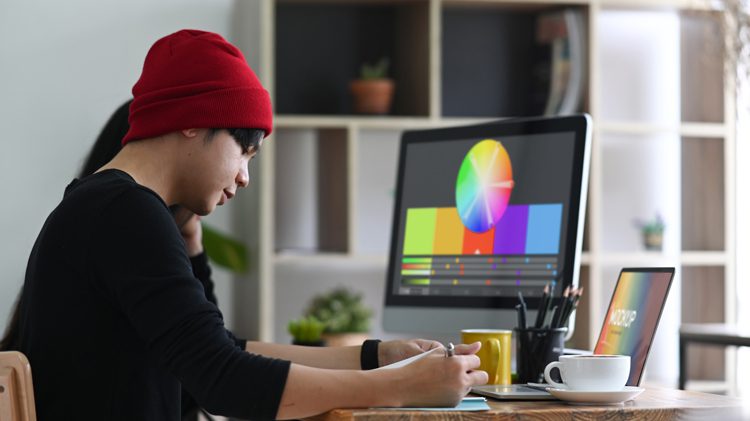 Programme Description
This programme offers an exciting curriculum that provides learners with the expertise needed to deliver creative results in the art and business of visual communications. In addition to courses which explore the theory, language, and tools of graphic design, learners learn to effectively apply their knowledge and skills by leveraging current industry software for web design, typography, raster and vector manipulation, and other applications.
Contact us to find out more about the programme and the scholarships offered.
Mode: Full Time
Duration: 36 months
Credit Hours: 120
Scholarships Available
Intake: Jan/Feb, May/June, Sept/Oct
Course in Petaling Jaya
Subjects offered*
Fundamental of Information Technology
Design Principles
Digital Imaging
Theories of Communications
Typography
Information and Interface Design
Human Computer Interaction
Creative Thinking and Problem Solving
Art, Technology and Culture
Web Design
Advertising Copywriting
*(not limited to)
i) Matriculation/Foundation – minimum CGPA of 2.0 in relevant fields as recognized by the MOHE or its equivalent
ii) DVM / DKM / DLKM – passed in relevant fields and undergo a screening and bridging programme
iii) Diploma – minimum CGPA of 2.0 in relevant field or its equivalent.
iv) A-Levels – Grade D in two subject or its equivalent.
v) UEC – minimum of 5 B's.
vi) STPM – Grade C (GPA 2.0) in two subject or its equivalent.
vii) STAM – minimum grade of Jayyid.
viii) 12 years of schooling – passed the exit qualification in the country of origin.
AND
ix) Pass an interview OR submission of portfolio determined by the HEP as required.
For International Students
IELTS 4.0 or equivalent