Faculty of Creative Industries
Bachelor of Multimedia (Hons)
(R2/213/6/0080) (MQA/FA 1999) 07/2029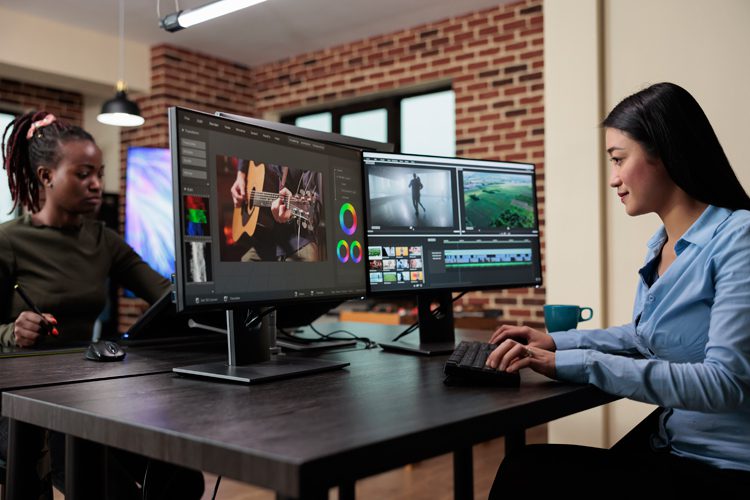 Programme Description
This qualification prepares graduates to create and distribute web-enabled and other digital media. Industry-standard and innovative new software is used to create application projects. Coursework addressing multimedia standards, the graphics business and emerging technologies provides a foundation for the tracks. It imparts our learners the ability of creative thinking especially in managing information for interactive news, entertainment and strategic communications.
Contact us to find out more about the programme and the scholarships offered.
Mode: Full & Part Time
Duration: 36 months
Credit Hours: 120
Scholarships Available
Intake: Jan/Feb, May/June, Sept/Oct
Course in Petaling Jaya
Subjects offered*
Fundamental of Information Technology
Multimedia System
Principles of Management
Introduction Database
Digital Imaging
Information and Interface Design
Human Computer Interaction
Creative Thinking and Problem Solving
Animation 2D
Web Design
Advertising Copywriting
*(not limited to)
i) Matriculation/Foundation – minimum CGPA of 2.0 in relevant fields as recognized by the MOHE or its equivalent
ii) DVM / DKM / DLKM – passed in relevant fields and undergo a screening and bridging program.
iii) Diploma – minimum CGPA of 2.0 in relevant field or its equivalent.
iv) A-Levels – Grade D in two subject or its equivalent.
v) UEC – minimum of 5 B's. vi) STPM – Grade C (GPA 2.0) in two subject or its equivalent.
vii) STAM – minimum grade of Jayyid.
viii) 12 years of schooling – passed the exit qualification in the country of origin.
AND
ix) Pass an interview OR submission of portfolio determined by the HEP as required.
Applicants with valid academic qualifications in a relevant field may be exempted from the interview or portfolio review requirements.
For International Students
IELTS 5.5 or equivalent