Faculty of Allied Health & Sciences
Bachelor of Occupational Safety and Health (Hons)
(R2/862/6/0054) (A 11513) 12/2027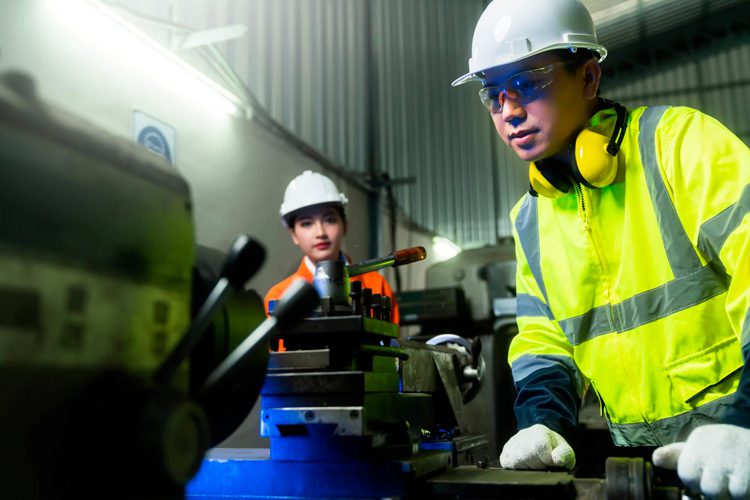 Programme Description
This programme is an approach to delivering occupational health, safety, and hygiene training which will allow a wider variety of applicants to gain access to this growing field of employment.
Contact us to find out more about the programme and the scholarships offered.
Mode: Full Time
Duration: 48 months
Credit Hours: 126
Scholarship Available
Intake: Jan/Feb, May/June, Sept/Oct
Course in Petaling Jaya
Subjects offered*
Introduction to Occupational Safety and Health Introduction
Hazardous Chemical Management
Computer Software Application
Human Biology
Industrial Safety
OSH Legislation
Building Construction
Behavioural Based Safety
Instrumentation for Occupational Safety and Health
Environmental Management & Sustainability
*(not limited to)
Matriculation/Foundation – relevant fields with a minimum CGPA of 2.0 as recognized by the MOHE or its equivalent.
A-Levels – relevant fields with minimum grade of D in two subjects.
DVM / DKM / DLKM – passed in relevant fields and undergo a screening and bridging program.
Diploma – minimum CGPA of 2.00 in relevant field its equivalent
UEC – minimum of 5 B's including requisite subjects.
STPM – Grade C (GPA 2.0) in two subject or its equivalent
STAM – minimum grade of Jayyid.
12 years of schooling – passed the exit qualification in the country of origin including requisite subjects.
All above qualifications must be supported with a credit in ONE Science subject Biology/Physics/Chemistry/ General Science) at SPM level or equivalent qualifications.
For International Students
IELTS 5.5 or equivalent