Faculty of Business Management
Diploma in Islamic Banking
(R/343/4/0124) (MQA/FA 3630) 03/2024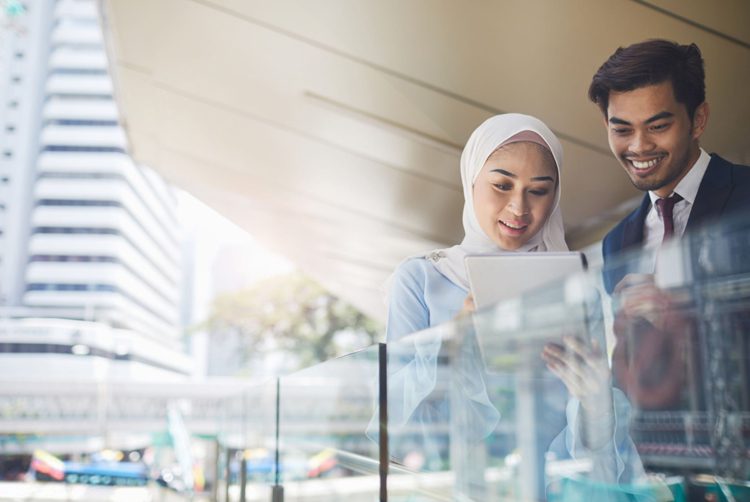 Programme Description
The Diploma in Islamic Banking is aimed mainly at learners and professionals who are seeking to have an extensive understanding of the concepts and operating principles applied to different types of Islamic banking in comparison to conventional banking. This programme is designed for students who want to gain a strong understanding of Islamic banking. You'll also learn about the operations of an Islamic banking institution. The course is taught by seasoned academics with extensive banking experience, as well as guest speakers from some of Malaysia's leading banks and financial institutions.
Contact us to find out more about the programme and the scholarships offered.
Mode: Part Time
Duration: 24 months
Credit Hours: 90
Scholarships Available
Intake: Jan/Feb, May/June, Sept/Oct
Course in Petaling Jaya
Subjects offered*
Computer Software Applications
Principles of Economics
Fundamentals of Accounting
Akidah Islamiyyah
Introduction to Arabic Language
Academic English 2
Business Mathematics
Usul Al-Fiqh
Fiqh Muamalat
Principles of management
Principles of Finance
*(not limited to)
SPM/O-Levels:

 3 credits in any subjects and pass in Mathematics or its equivalent.

SKM (Level 3, MQF):

 relevant fields and undergo a screening and bridging programme.

Certificate (Level 3, MQF):

 minimum CGPA of 2.0 in relevant field or its equivalent. 

Senior Middle 3 UEC:

 minimum of 3 B's and pass in Mathematics.

STPM:

 Grade C (GPA 2.0) in any subject including Mathematics at SPM level or its equivalent.

STAM:

 minimum grade of Maqbul including Mathematics at SPM level or its equivalent.

10-11 years of schooling:

exit qualification in the country of origin with 3 credits

and pass in Mathematics.
For International Students
IELTS 4.0 its equivalent.