Faculty of Engineering
Master of Mechanical Engineering
(R/521/7/0115) (MQA/FA 5684) 07/2025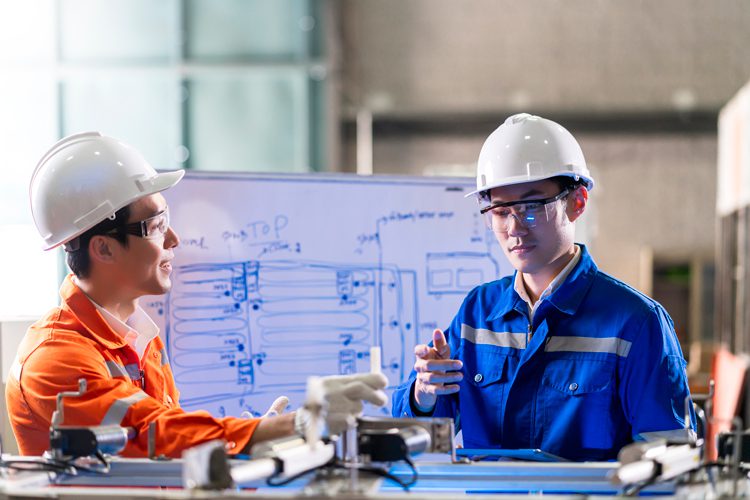 Programme Description
The Master of Mechanical Engineering prepares graduates to be involved in management or research. This can be in the mechanical engineering field for government, industry, academic and other economic sectors in order to use their knowledge and skills in mathematics, science, engineering and other disciplines. This applies to designing, evaluating, and analysing complex engineering problems to anticipate the global, societal and environmental impact of their solutions.
Contact us to find out more about the programme and the scholarships offered.
Mode: Full & Part Time
Duration: 12 months
Credit Hours: 40
Scholarships Available
Intake: Jan/Feb, May/June, Sept/Oct
Course in Petaling Jaya
Subjects offered*
Engineering Computer Aided Design
Engineering Computational Methods
Control System Automation
Finite Element Analysis
Advanced Applied Mechanics
Advanced Vibration Analysis
Computational Solid Mechanics
Advanced Heat Transfer
Computational Fluid Dynamics
Mechanical Engineering Design
Renewable Energy
*(not limited to)
A Bachelor's Degree in Engineering / Engineering Technology or its equivalent with a minimum CGPA of 2.5 as recognized by the Senate.

A Bachelor of Engineering/ Technology Engineering (MQF Level 6) or equivalent with a minimum GPA of 2.00 but not achieving CGPA of 2.50 can be admitted subject to rigorous internal evaluation.

Other equivalent qualifications recognised by the Malaysian Government.

Candidates with other relevant Science & Technology background or working experience must undergo appropriate prerequisite courses determined by the HEP.
For International Students
IELTS 5.0 or equivalent