Internship Experience Under Tun Dr Mahathir bin Mohamad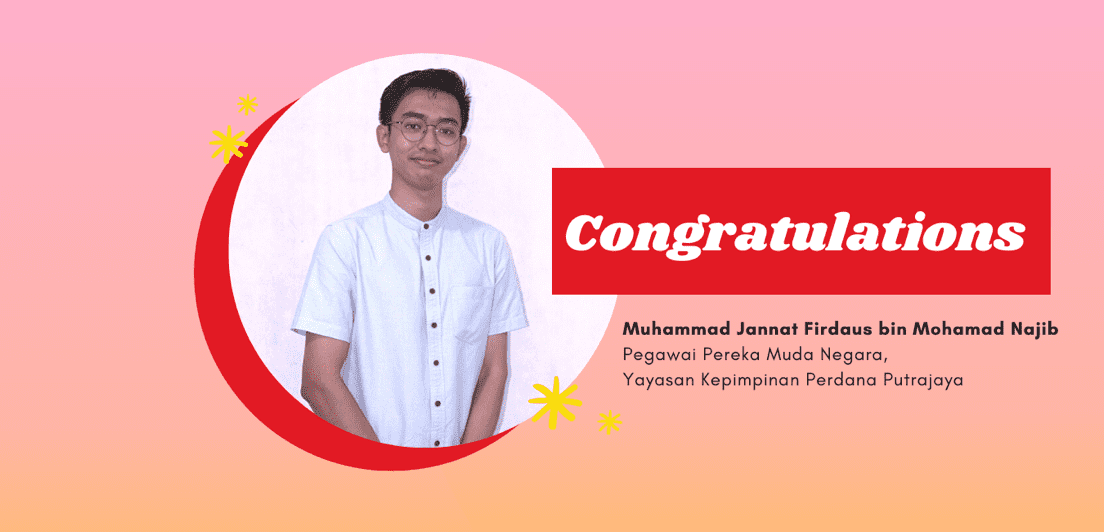 By Aufa Mardhiah, Muhammad Jannat Firdaus
Undergoing practical training under Tun Mahathir Mohamad's direct supervision is certainly extraordinary, and it demonstrates that Muhammad Jannat Firdaus bin Mohamad Najib from CityU's Faculty of Creative Industries (FOCI) has what it takes to be one of the nation's future leaders.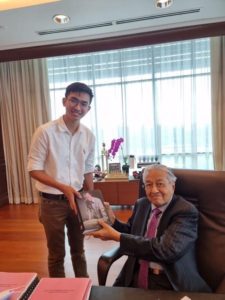 Picture Credit: Muhammad Jannat Firdaus bin Mohamad Najib
Jannat spent three months at Pusat Khidmat Ahli Parlimen Langkawi and one month at Yayasan Kepimpinan Perdana (YKP) in Putrajaya during his internship. As an intern, his responsibilities were primarily focused on photography, videography, and graphic design, or in other words, content creation.
During his time in Langkawi, his responsibilities were more civic in surroundings, with a focus on assisting the local community. As a result of this, he was given the opportunity to handle the media for the Langkawi parliament. In Putrajaya, he was given more responsibilities, including managing Tun's TikTok account, @chedetofficial.
Picture Credit: TikTok account of @chedetofficial
Seeing his potential as a young content creator, he was offered a position as a Media Officer under the division of Pejuanita Muda by Parti Pejuang Tanah Air.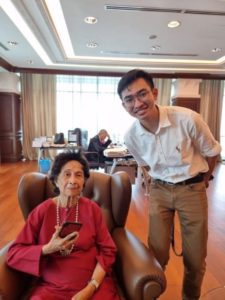 Picture Credit: Muhammad Jannat Firdaus bin Mohamad Najib
Job responsibilities include:
designing posters for Tun Mahathir's social media;
designing campaign posters; video shooting and recording;
determining the size and arrangement of copy and illustrative material, as well as font style and size;
preparing rough draughts of material based on an agreed brief
reviewing final layouts and suggesting improvements if necessary.
Liaison with external printers on a regular basis to ensure that deadlines are met and that materials are printed to the highest quality.
"I'd like to thank City University for the industrial-based knowledge and skills I received from the lecturers." They aided in my development as a quality graduate; when I did my internship, it was the same experience to which the lecturers had exposed me, so I felt safe and confident in completing my internship with the professionals."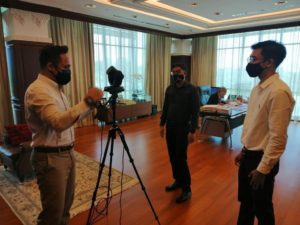 Picture Credit: Muhammad Jannat Firdaus bin Mohamad Najib
If given the opportunity to make some changes in society, he would like to share more of his experiences with society, particularly the youth. "Our society has this perception that a design job does not guarantee a steady income, so I want to disprove this stereotype." Designing can assist you in transforming the world into a more innovative and competitive lifestyle. I knew I wanted to be a well-known designer when I chose to study art and design at City University. After all, we live to do what we enjoy."
Be the Future Leader with City University. Find out more about our Faculty of Creative Industries (FOCI) and register now for 2022 intake.