Global Cultural Exchange: Unveiling The Crossroad Of Fashion And Culture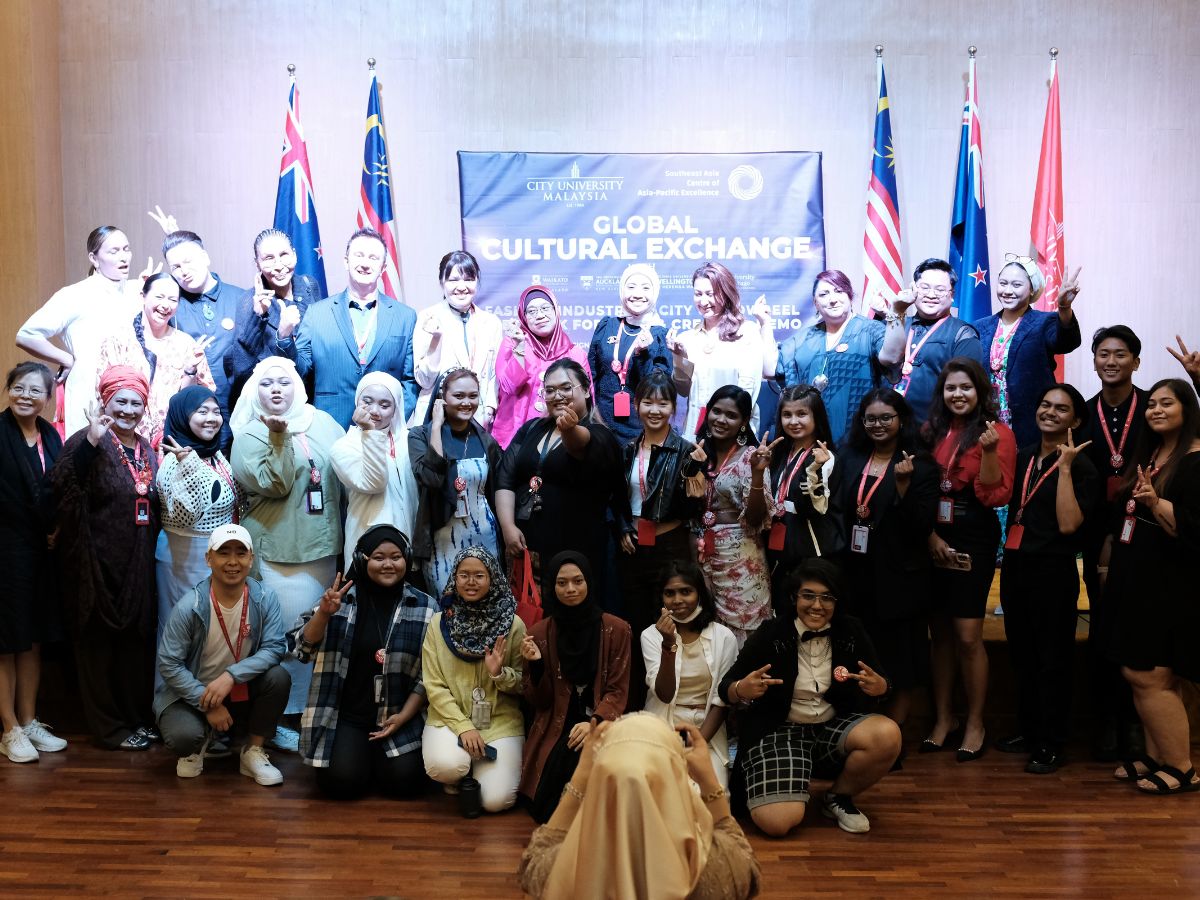 The City University Malaysia served as the vibrant venue for an extraordinary event, a collaborative endeavour by few universities from New Zealand which is Victoria University of Wellington, University of Waikato, University of Auckland, and University of Otago. This groundbreaking forum, aptly titled "Global Cultural Exchange: Fashion Industry Network Forum" provided a platform for experts, thought leaders, and visionaries to explore, share, and challenge ideas that shape the industry. With attendees including distinguished individuals such as Marfiya Tatlik, Rachel Kingi, Nichola Te Kiri, Mitchell Vincent, and Nikki Kennedy, this event was a gathering of industry pioneers.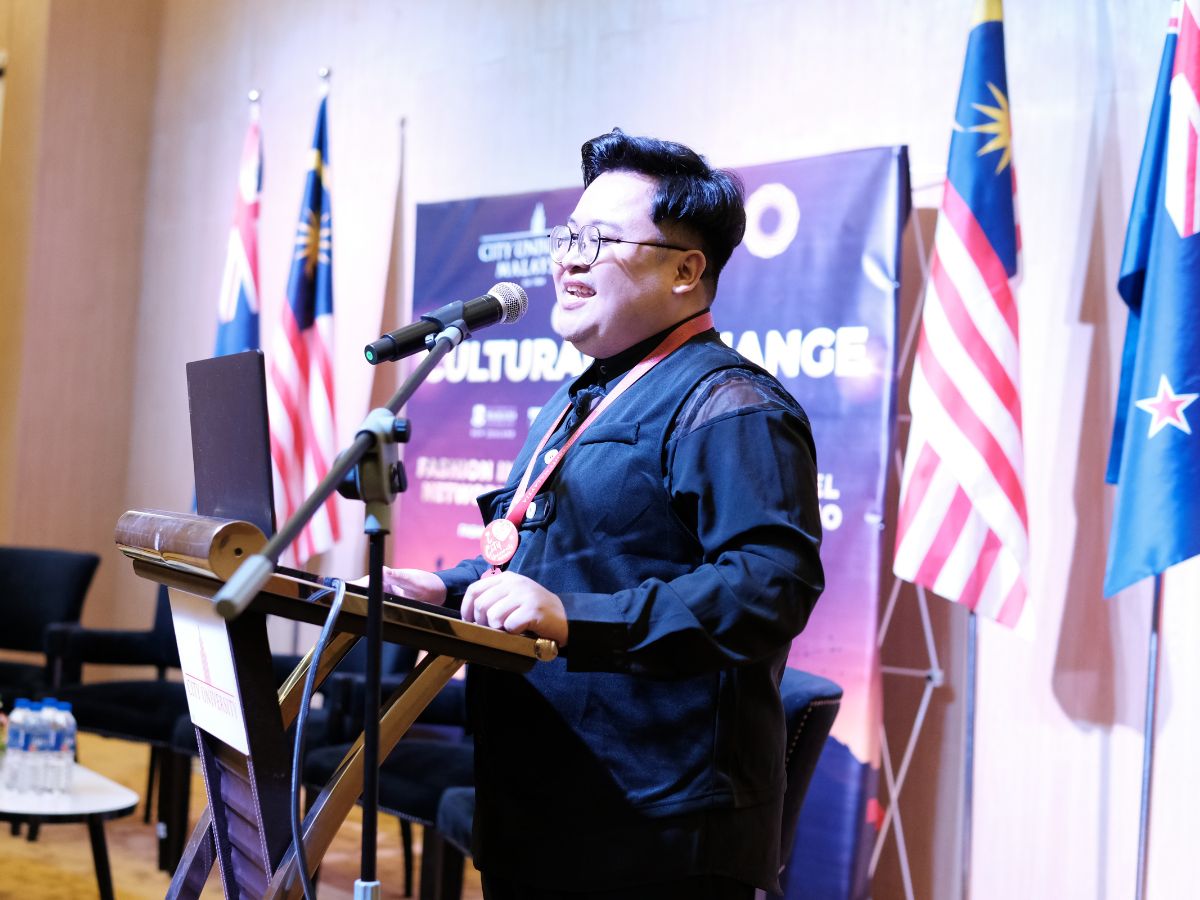 Dr. Gregory presented his work of Pua Kumbu.
Before the forum commenced, the stage was graced by the esteemed Dr. Gregory Anak Kiyai @ Keai, Faculty of Creative Industries lecturer, who presented a captivating insight into the world of Pua Kumbu. Derived from the Iban language, "Pua" translates to "blanket," while "Kumbu" signifies "enveloping." Pua Kumbu, a traditional Iban textile, is intricately woven by skilled artisans who can create the fabric only if they receive a dream. The motifs adorning the fabric are derived from these dreams, adding a layer of spiritual and symbolic depth to the textile.
Dr. Gregory expressed his hope that the younger generation would continue the legacy of this exceptional textile. He envisioned not only skilled weavers but also researchers and artists who would incorporate Pua Kumbu into their creations. By encouraging the exploration and utilisation of Pua Kumbu, Dr. Gregory aspired to ensure the tradition's preservation and evolution, keeping it relevant in the contemporary world.
The speakers share their insights on Fashion Industry Network Forum
Following the forum, Mitchell Vincent, one of the speakers, shared his experience. He expressed feeling nervous but acknowledged the beautiful opportunity it had been. Vincent emphasised the importance for fashion students to understand their neighbours, fostering a sense of community and connection. He eagerly anticipated future collaborations with City University Malaysia, expressing the desire to make it an annual occurrence.
The event brought together minds at the forefront of the industry, igniting conversations and fostering a deeper appreciation for the intricate relationship between fashion and culture. The collaboration among Victoria University of Wellington, University of Waikato, University of Auckland, and University of Otago showcased the power of collective efforts in advancing the industry.
As the event drew to a close, it left a lasting impact on attendees, propelling them to continue exploring the crossroad of fashion and culture, creating a brighter and more inclusive future for the industry.
To find out more about the programmes offered by the Faculty of Creative Industries, please visit the faculty page here.