Faculty of Information Technology
Bachelor of Information Technology (Hons)
(R2/481/6/0611) (A 11216) 07/2025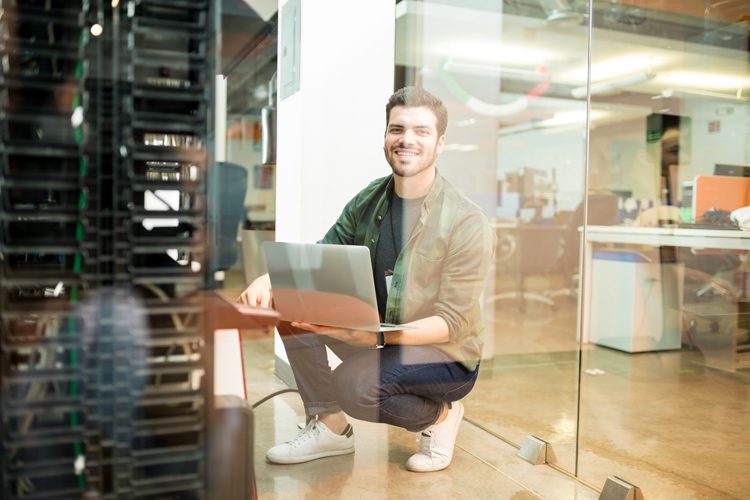 Programm Description
This programme is designed to provide high-quality undergraduate education to the students with the objective of preparing them for related careers and providing graduate training in the area of IT. This programme will cover fundamental IT areas while implementing new technology. The graduates will be able to apply sound judgement to the production, communal, ethical and professional issues of the rapidly developing computing industry. Students will learn in depth about computer application processes and IR 4.0 subjects that can be taken as elective.
Contact us to find out more about the programme and the scholarships offered.
Mode: Full Time
Duration: 36 months
Credit Hours: 120
Scholarships Available
Intake: Jan/Feb, May/June, Sept/Oct
Course in Petaling Jaya
Subjects offered*
Fundamental of Information Technology
Computer Programming
Fundamental of Computational Thinking: Python
Discrete Mathematics
Software Engineering
Data Structure
Computer Organisation
Operating System
Database System
Object-Oriented Programming
*(not limited to)
i) Matriculation/Foundation – minimum CGPA of 2.0 in relevant fields as recognized by the MOHE or or equivalent
ii) DVM / DKM / DLKM – passed in relevant fields and undergo a screening and bridging program.
iii) Diploma – minimum CGPA of 2.5 in Computing and relevant field or or equivalent
iv) UEC – minimum of 5 B's including requisite subjects.
v) A-Levels – Grade D in two subject or or equivalent
vi) STPM – Grade C (GPA 2.0) in two subject or or equivalent
vii) STAM – minimum grade of Jayyid.
viii) 12 years of schooling – passed the exit qualification in the country of origin including requisite subjects.
All above qualifications must be supported with credit in Mathematics at SPM level/equivalent/higher achievement. Diploma qualification with CGPA below 2.5 but above 2.0 can be admitted subject to rigorous internal assessment.
For International Students
IELTS 4.0 or equivalent