Faculty of Creative Industries
Diploma in Corporate Communication
(R2/321/4/0038) (MQA/FA 2076) 01/2029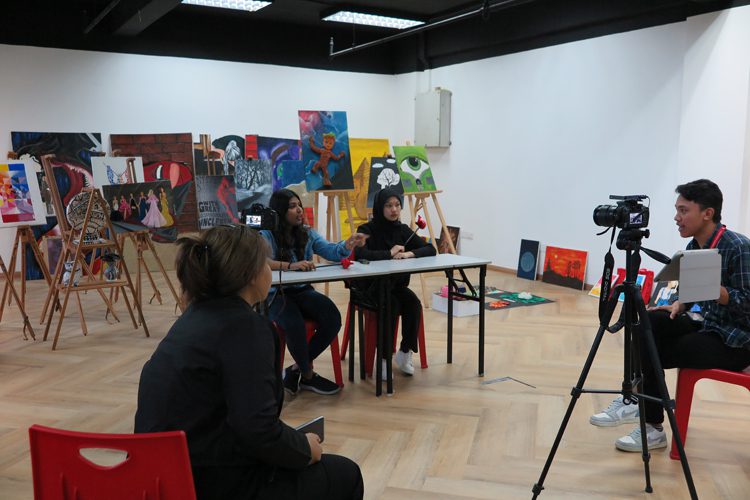 Programme Description
The programme aims to equip learners with foundational knowledge and vocational skills that will prepare them to be employed in the middle-level of corporate communication industries and to continue their studies at a higher level.
Contact us to find out more about the programme and the scholarships offered.
Mode: Full Time
Duration: 36 months
Credit Hours: 94
Scholarships Available
Intake: Jan/Feb, May/June, Sept/Oct
Course in Petaling Jaya
Subjects offered*
Principle of Management
Computer Software Applications
Professional Communications
Interpersonal Communication
Introduction to Advertising
Meeting Skills
Human Communication
*(not limited to)
SPM/O-Levels

– 3 credits in any subjects including English or its equivalent.

SKM (Level 3, MQF)

– relevant fields and undergo a screening and bridging program.

Certificate (Level 3, MQF)

– minimum CGPA of 2.0 in relevant field or its equivalent.

Senior Middle 3 UEC

– minimum of 3 B's including English.

STPM

– Grade C (GPA 2.0) in any subject including credit in English at SPM level or its equivalent.

STAM

– minimum grade of Maqbul including credit in English at SPM level or its equivalent.

10-11 years of schooling

–

exit qualification in the country of origin with 3 credits including English.
For International Students
IELTS 5.0 or equivalent.