The Inspiring Journey of Li Yan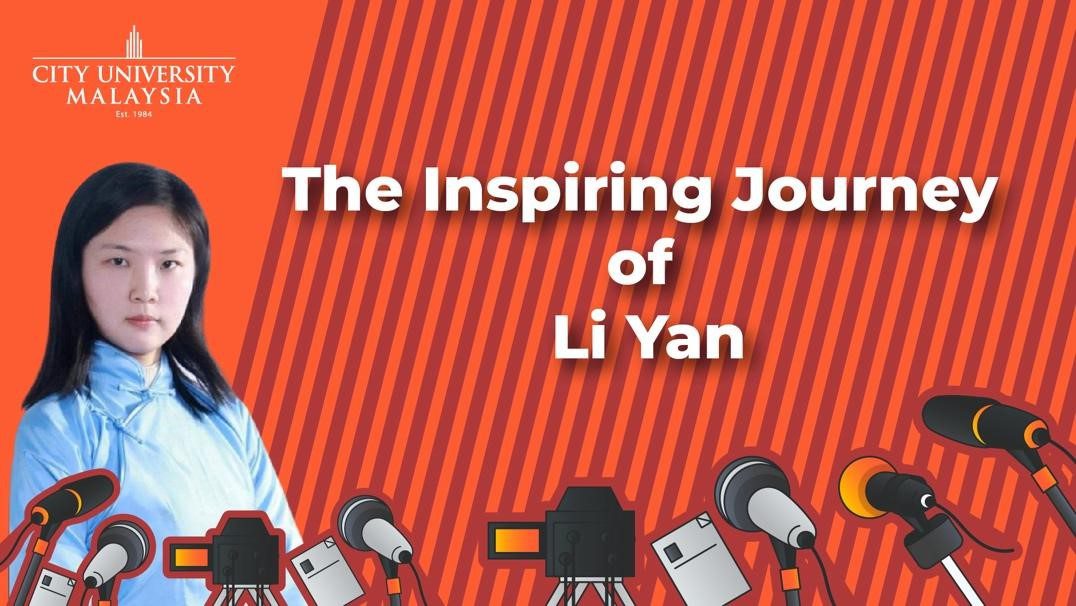 By: Richerd Daniel
Education plays a pivotal role in transforming the community. As world-acclaimed Indian scientist and politician, Dr. APJ Abdul Kalam once said, "Education is the most powerful weapon which you can use to change the world." Putting this to practice, persevering people use education and knowledge to bring about social change for a better future. Li Yan, a student from the People's Republic of China, is such an individual. She has embarked on a journey to effect positive changes in society using what she has learned.
Li Yan first taught English at the Zilong Culture and Martial Arts School in Xianning, China. She and her students made it their weekly routine to watch movies and shows that were carried in different languages on TV and featured international cultures. She realised that the younger generation in China needed a deeper understanding of the outside world and the best way to teach them was through the media. That was when her journey in the media world began.
Li Yan was a film scenarist and media promoter for several years at various organisations in China before she decided to pursue a Bachelor's Degree in Mass Communication at City University Malaysia. Her goal was to become a lecturer and also a film producer. "Misleading reporting can be detrimental. There are currently so many misunderstandings, prejudices, discrimination and conflicts in society due to differences in opinion on a wide spectrum of issues, from politics to economy, culture and language. I want my movies and media work to be an eye-opener for society. I want to instil in the younger generation a greater sense of understanding towards local and global affairs and nurture progressive, coherent communities" said Li Yan, expressing her vision behind her passion.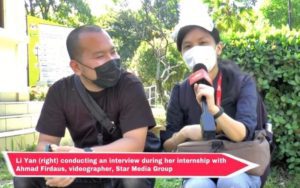 While pursuing her Bachelor's Degree at City University Malaysia, Li Yan also participated in outreach programmes organised by the Ti-Ratana Bangsar Buddhist Community. Soon enough, she volunteered to be their social media manager. She acquired enormous experience handling videography, photography and event coordination work at the community centre. While still studying, Li Yan took every opportunity out of campus to gain as much knowledge as possible about the media and its role in society.
In her final semester, Li Yan received an internship offer at one of the country's leading media companies, Star Media Group Berhad. "I was thrilled to be given the opportunity to join the Content department where I had the chance to delve into journalism and video production. The team I worked with was friendly, open-minded and detail-oriented. It was great to be on the ground and to take on real-life assignments. As an international student at City University Malaysia, the experience I gained through the internship programme and working with the media practitioners in Malaysia was invaluable" said Li Yan.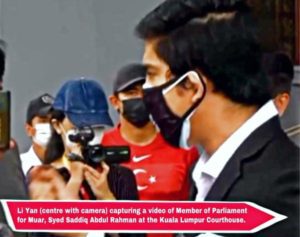 Apart from her interest in media, Li Yan is also an accomplished writer. She has written five novels, where three were published by Hubei Chang Jiang Literature and Art Publishing House, China in 2010.
With her vast knowledge and experience in the media, entertainment and publishing arena, Li Yan has now taken a leap forward and ventured into film-making. She is working on the movie script for one of her novels and plans to produce the movie in Malaysia. With poise, courage and confidence, Li Yan is forging ahead with her ambition of becoming a film director. She is determined to make her journey a memorable and inspiring one.
Stay tuned for more #Hello!CityUInternational news and updates on international student life on our website and social media channels.
To be part of City University Malaysia's multicultural student community, connect with the International Marketing Office at imo@city.edu.my.