City University Malaysia Achieves Gold Membership with IDP-IELTS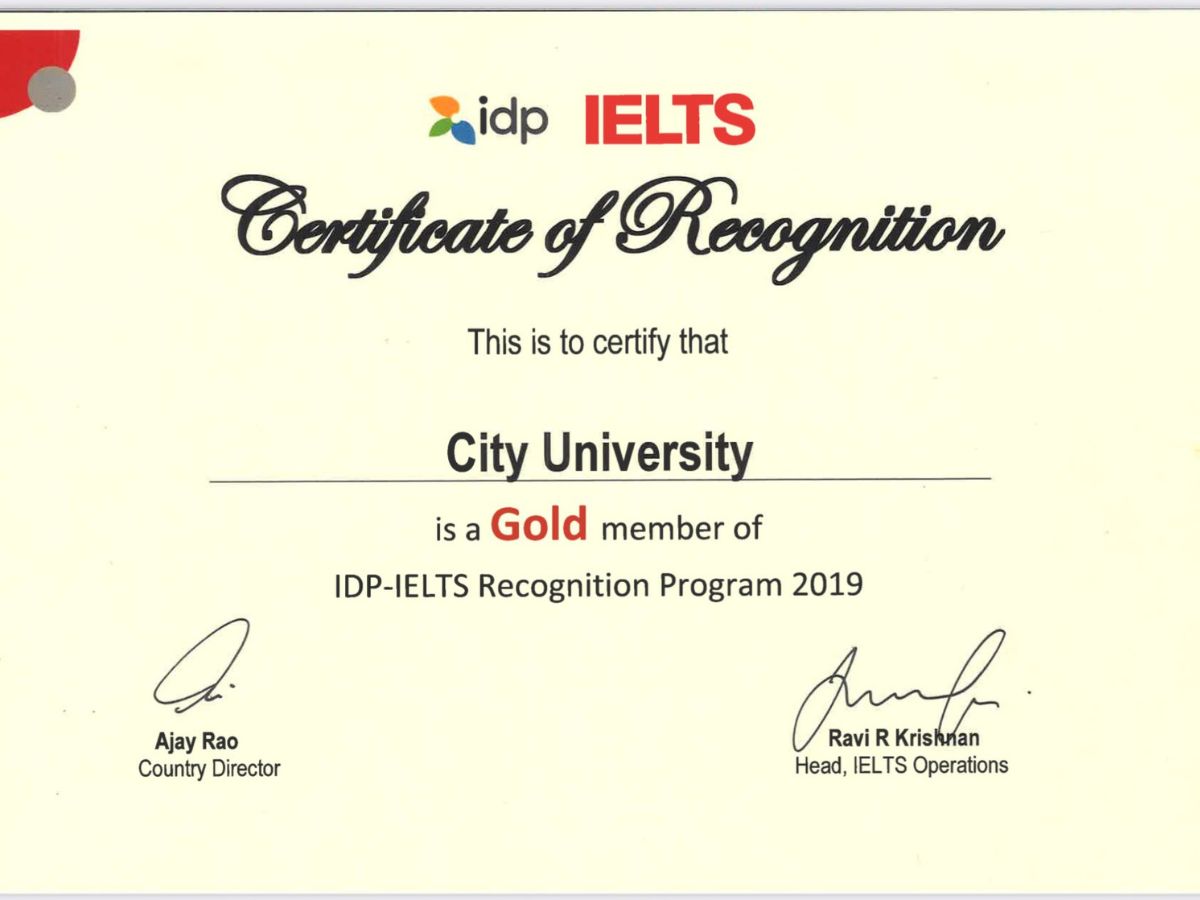 Certificate of Recognition Gold Member of IDP-IELTS Recognition Program
City University Malaysia has proudly served as an IDP referral partner since 2019. Recently, the collaboration has led to CityU achieving Gold Membership with IDP IELTS. This recognition is a result of the high number of the students registering for the IELTS examination through IDP. It also brings closer to the university's goal of reaching Diamond and Platinum membership levels by encouraging more students to choose IDP for IELTS registration in the future.
By aligning ourselves with a global leader in English language testing and assessment, City University Malaysia enhances its reputation and gains access to a strong global network.
The Gold Membership status signifies the university's commitment to excellence and student success. This achievement solidifies our place as an esteemed institution and propels us forward on our path to Diamond and Platinum Membership with IDP-IELTS.

Stay tuned for further updates and forthcoming collaborations as City U continues to cultivate exceptional talent and provide a remarkable platform for our students to shine in the global corporate landscape!
To find out more about the programmes offered by the Centre of Language Studies, please visit the faculty page here.